Posted by
Kemberlee Kaye
Wednesday, February 13, 2019 at 1:00pm
| 2/13/2019 - 1:00pm
He's so mad, he's opposing voting for his own bill…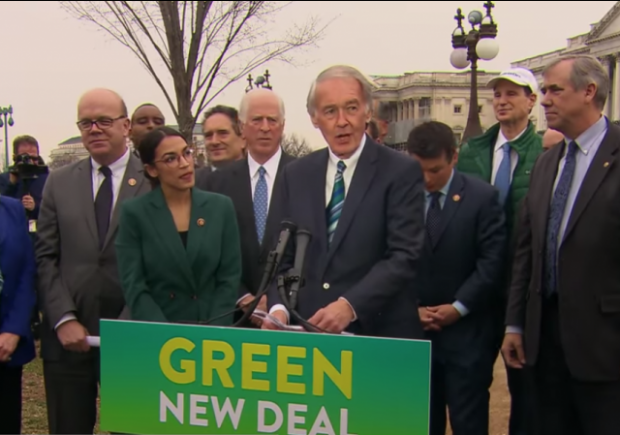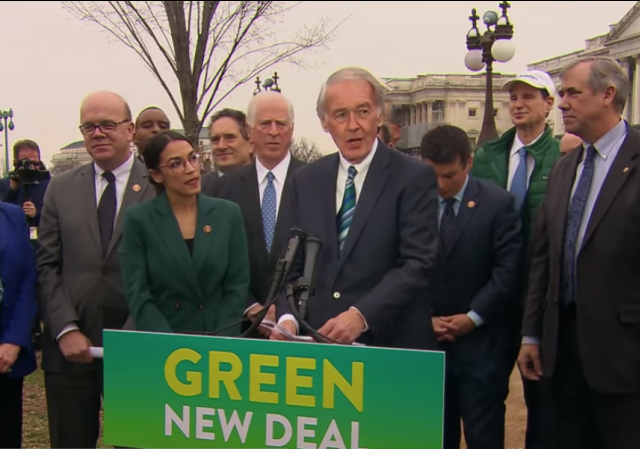 Sen. Ed Markey (D-MA) is not happy about Majority Leader McConnell's decision to bring the Green New Deal up for a vote. Markey co-authored the Green New Deal, which was introduced last week. Congresswoman Ocasio-Cortez is the House sponsor of the "bill."
Via his official Twitter account, Markey accused Republicans of "sabotaging" the "movement" he's working to build by rushing a vote on the legislation.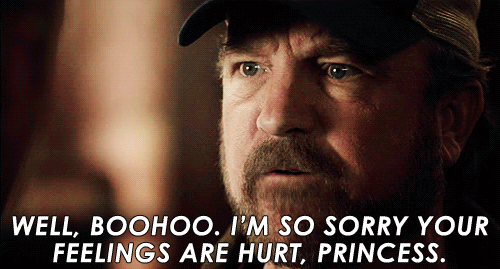 To the tweets:
Don't let Mitch McConnell fool you: this is nothing but an attempt to sabotage the movement we are building. He wants to silence your voice so Republicans don't have to explain why they are climate change deniers. McConnell wants this to be the end, this is just the beginning. https://t.co/GUxJ5HG2jb

— Ed Markey (@SenMarkey) February 12, 2019
This isn't a new Republican trick. By rushing a vote on the #GreenNewDeal resolution, Republicans want to avoid a true national debate & kill our efforts to organize. We're having the first national conversation on climate change in a decade. We can't let Republicans sabotage it.

— Ed Markey (@SenMarkey) February 12, 2019
Not sure where Markey's been, but the Green New Deal has done nothing to further serious discourse on climate change, quite the opposite. The tenets of the bill are so absurd, it's been roundly and rightly mocked. And so has Markey for fussing over the fact that his ridiculous piece of "legislation" is getting airtime on the Senate floor at all.
Basically:
#CocaineMitch is a genius!

He got @SenMarkey to oppose his own Green New Deal bill ???? https://t.co/Flps95DjNc pic.twitter.com/ivForgTbUp

— The Reagan Battalion (@ReaganBattalion) February 13, 2019
And also:
.@Senatemajldr: "I've noted with great interest the Green New Deal. And we're going to be voting on that in the Senate. Give everybody an opportunity to go on record and see how they feel about the #GreenNewDeal." pic.twitter.com/1HP5lSDjzM

— CSPAN (@cspan) February 12, 2019
Still chuckling over McConnell's little grin when he announced the Senate would be bringing the Green New Deal up for a vote.
.@Senatemajldr: "I've noted with great interest the Green New Deal. And we're going to be voting on that in the Senate. Give everybody an opportunity to go on record and see how they feel about the #GreenNewDeal." pic.twitter.com/1HP5lSDjzM

— CSPAN (@cspan) February 12, 2019