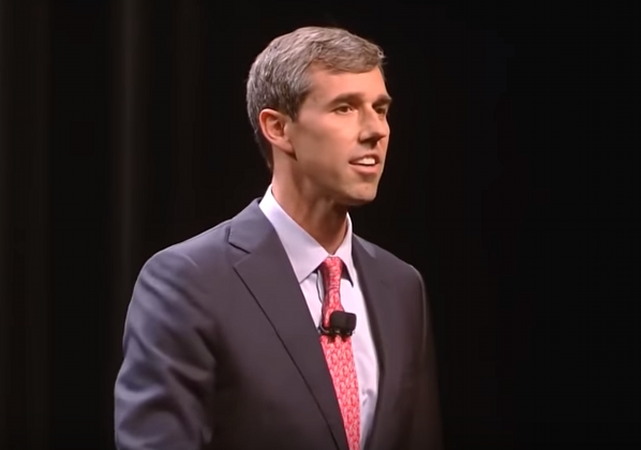 Wednesday, The Dallas Morning News reported former Congressman Beto O'Rourke, who failed to unseat Sen. Cruz in 2018, will not run against Texas' senior Senator, John Cornyn.

TDMN also reported that Beto has made a decision on the upcoming 2020 election, saying he and his wife are "excited to share it with everyone soon."
From TDMN:
Beto O'Rourke has decided not to run for U.S. Senate next year against Texas Republican incumbent John Cornyn and likely will announce a campaign for president soon, people close to the former El Paso congressman told The Dallas Morning News on Wednesday.

Numerous people close to O'Rourke said they expect him to announce his presidential campaign within weeks. O'Rourke on Wednesday wouldn't reveal his political plans except to say he has made up his mind.

"Amy and I have made a decision about how we can best serve our country," he said in an exclusive statement to The Dallas Morning News. "We are excited to share it with everyone soon."

From Fox News:

Senator Cornyn (who runs his own Twitter account) couldn't resist:

Looks like Schumer couldn't close the deal: Sources: Beto O'Rourke won't challenge John Cornyn for Senate, paving way for presidential bid | Elections 2020 | Dallas News https://t.co/Qvs6jtQZyg

— Senator John Cornyn (@JohnCornyn) February 28, 2019

If he runs in 2020 (and he's running), Beto will join an already crowded Democrat primary.

As we've said here many times, the goal was never to oust Cruz, it was to test the waters, gain experience in a high-profile campaign, create a fundraising structure, and build name recognition and cred in Hollywood ahead of a White House run. And here we are.

DONATE

Donations tax deductible
to the full extent allowed by law.