Posted by
Mary Chastain
Monday, February 18, 2019 at 6:00pm
| 2/18/2019 - 6:00pm
"Tamika, Linda Sarsour, Carmen Perez, our sister with the Me Too movement, Black Lives Matter – the women shook the world …"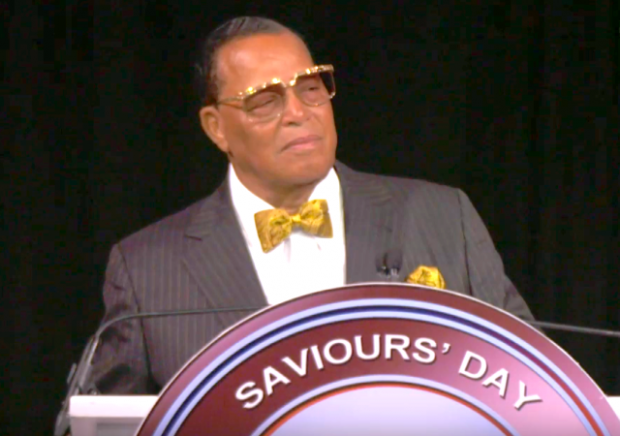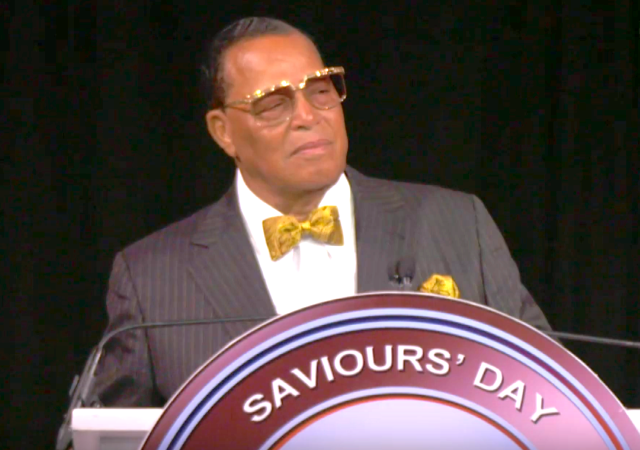 The United Center in Chicago, IL, home to the Chicago Bulls and Blackhawks, hosted the Nation of Islam's Savior's Day over the weekend.
Nation of Islam leader Louis Farrakhan used the keynote address to do what he does best: bash Jews and white people. Legal Insurrection has for years documented the ties between the anti-Semite and Women's March.
Farrakhan blamed the "wicked Jews" on that coverage.
From The Washington Free Beacon:
Farrakhan, who has a long history of anti-Semitism and ties with Women's March organizers Tamika Mallory, Linda Sarsour, and Carmen Perez, spoke at his movement's Saviours' Day conference in Chicago. He accused Jews of trying to put a wedge between him and some of the Women's March organizers because of their praise and association with him.

"The most beautiful sight that I could lay eyes on [was] when I saw, the day after Trump was elected, women from all over the world were standing in solidarity, and a black woman is the initiator of it," said Farrakhan, referring to Mallory.

"The wicked Jews want to use me to break up the women's movement," Farrakhan said. "It ain't about Farrakhan; it's about women all over the world [who] have the power to change the world."
Farrakhan also used his speech to prop up Tamika Mallory, Carmen Perez, and Linda Sarsour, the anti-Semitic racist women behind the Women's March:
On Sunday, Farrakhan asked the audience to applaud "my poor little sister, Tamika" – who did not attend this year – and implied that critics had used him as a pretext to attack the Women's March leaders who were shaking up America.

"Tamika, Linda Sarsour, Carmen Perez, our sister with the Me Too movement, Black Lives Matter – the women shook the world the day after President Trump was elected," he said. (The first march was held a day after Trump's inauguration.)

"The women organized, and all over the world women rose up and men in government got shook. Because when women rise, change is going to come," he said. "So when they saw that Tamika had helped bring that about, they came after her."
He left out Bob Bland. Gee, why did he do that? Maybe because she's white?
How sweet, the @womensmarch leaders got a shout-out from Farrakhan today. Except for Bob Bland. I wonder why she got snubbed. https://t.co/2jpj3JAH12

— (((kweansmom))) (@kweansmom) February 18, 2019
Farrakhan didn't stop there. He claimed the Jews "think so much of themselves" and that they hate it when black people use the term "holocaust" to describe the "slave trade, lynching, rapes and other abuses." More from CNS:
"How many of you have heard Jewish people tell you you can't use 'holocaust' when you talk about black suffering? Do you know why? Because to them the suffering of six million Jews is worth seven billion human beings on our planet."

"So when you say 'holocaust,' that to them is blasphemy," he said. "That's how cheap they think a Palestinian life, the life of the gentiles. Only their life is sacred."
[Featured image via YouTube]