Posted by
Mary Chastain
Friday, February 15, 2019 at 3:00pm
| 2/15/2019 - 3:00pm
Joe Scarborough: "What's shocking to me is once again she shows how little she understands not just economics but even unemployment."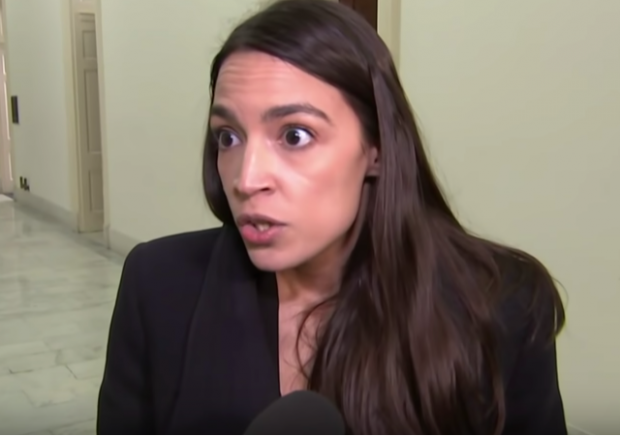 Yesterday I blogged about Amazon skipping out on New York City, which gave Alexandria Ocasio-Cortez (D-NY) a victory.
Now Amazon, New York City Mayor Bill de Blasio, Gov. Chris Cuomo, and others  have ripped into Ocasio-Cortez not only for her behavior to push out Amazon, but how she is cheering loudly over the decision. An Amazon spokesperson said the congresswoman and other lawmakers "made it a hostile environment to do business."
Here is how Ocasio-Cortez responded to the news:
Anything is possible: today was the day a group of dedicated, everyday New Yorkers & their neighbors defeated Amazon's corporate greed, its worker exploitation, and the power of the richest man in the world. https://t.co/nyvm5vtH9k

— Alexandria Ocasio-Cortez (@AOC) February 14, 2019
Yeah, except that Amazon claimed that "polls show that 70 percent of New Yorkers support our plans and investment."
Here's the backlash. From Fox News:
"If you talk to Alexandria Ocasio-Cortez, it's 'Never Amazon,'" Jodi Seth, the head of policy communications for Amazon, told NBC News in an interview on Thursday. "If you talk to [New York City Councilman Jimmy] Van Bramer, it's unions."

Seth added that "it wasn't any one incident" that drove the Seattle-based tech giant to its decision, adding that the virulent political discourse that occurred over the past three months was what led to the decision. "It was that the environment over the course of the past three months had not got any better. There were some local and state elected officials who refused to meet with Amazon and criticized us day in and day out about the plan," she said in the interview.

Seth, who has been at Amazon since October 2017 according to her LinkedIn profile, said the company did not know whether the "deal would be approved until a year from now," but said it was "pretty confident" in the approval, mentioning that New York Gov. Andrew Cuomo "was working hard to make it happen, but looking at the opposition and the timeline we decided we don't want to work in this environment in the long term."
The headquarters would have brought in over 25,000 to 40,000 jobs and billions of dollars for development. Those jobs had a starting salary of $150,000. A friend in the area showed me flyers that encouraged people to invest in properties since the presence of Amazon would hike up property value.
De Blasio reminded Ocasio-Cortez that people want jobs. From The New York Post:
"As a progressive my entire life — and I ain't changing — I'll take on any progressive anywhere that thinks it's a good idea to lose jobs and revenue because I think that's out of touch with what working people want," the mayor said on WNYC radio.

—

"I came up watching the mistakes of progressives of the past, unfortunately what happened in this city when it almost went to bankruptcy in the 1970s," said a boiling de Blasio. "I saw all the times progressives did not show people effective governance and all the times progressives made the kinds of mistakes that alienated working people."

"Working people are very smart and very discerning. They want jobs, they want revenue, they want the kinds of things that government can do for them," he added. "They understand they have to be paid for."
New York City and state politicians would have given "Amazon $2.5 billion in tax credits, a $500 million state construction subsidy and the ability to sidestep the city's laborious zoning process to bring the company's promised new campus and its 25,000 jobs to the Long Island waterfront."
Even Democratic Gov. Chris Cuomo criticized Ocasio-Cortez:
"[A] small group [of] politicians put their own narrow political interests above their community – which poll after poll showed overwhelmingly supported bringing Amazon to Long Island City – the state's economic future and the best interests of the people of this state," Cuomo said publicly. "The New York State Senate has done tremendous damage. They should be held accountable for this lost economic opportunity."
The panel on Morning Joe on Friday all agreed that Ocasio-Cortez has shown again that she doesn't know what she's talking about. From The Hill:
"What's shocking to me is once again she shows how little she understands not just economics but even unemployment," Scarborough said. "She's the one who said the reason unemployment is so low is because a lot of people have two jobs. She needs to learn basic things about what it is to be a representative."

"When you look at what happens in New York City and New York state, we're losing people like crazy," the "Morning Joe" host and former GOP congressman added. "We are going to lose our influence in Washington during the next redistricting because we'll lose one to two congressional seats. Now we're telling business don't come here."

"Just because she has a progressive agenda, which some people like, does not man she has the city's best interest," Scarborough concluded. "She showed me she only cares about herself and not about her colleagues … and not about the people she represents because those people would be getting jobs themselves."
Panelist Donny Deutsch explained that this behavior puts us "in a dangerous place" and if Democrats "don't start to speak up against people like Alexandria Ocasio-Cortez, who is young and dynamic but does not know what she's talking about, they're going to hand the presidency back to Donald Trump."