Posted by
Kemberlee Kaye
Friday, December 7, 2018 at 8:00pm
| 12/7/2018 - 8:00pm
"Please, keep it coming Jr – it's definitely a "very, very large brain" idea to troll a member of a body that will have subpoena power in a month."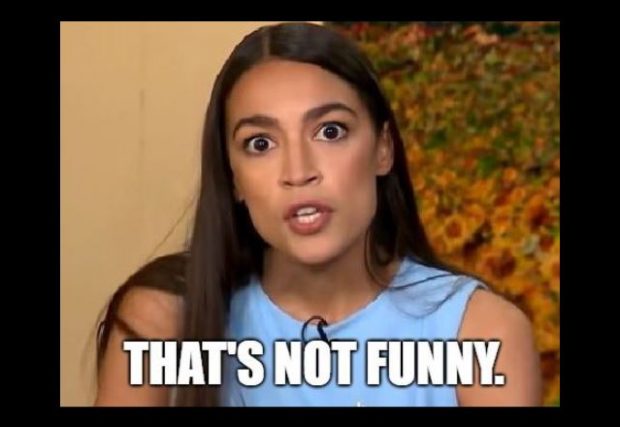 Congresswoman-elect, Ocasio-Cortez threatened Donald Trump Jr. with Congress's subpoena power Friday.
It began when Don Jr. posted the following meme to Instagram:

(It's funny tho)
To which, Ocasio-Cortez threatened:
I have noticed that Junior here has a habit of posting nonsense about me whenever the Mueller investigation heats up.

Please, keep it coming Jr – it's definitely a "very, very large brain" idea to troll a member of a body that will have subpoena power in a month.

Have fun! https://t.co/oQ6MsdJYCk

— Alexandria Ocasio-Cortez (@Ocasio2018) December 7, 2018
Only later to insist it wasn't a threat:
For the GOP crying that this is a "threat" – I don't have power to subpoena anybody.

Congress as a body, GOP included, has the power. No indiv. member can issue a subpoena unless they are a Chair (which, as a freshman, I can assure you I will not be). Also must be under purview.

— Alexandria Ocasio-Cortez (@Ocasio2018) December 7, 2018
The First Amendment. How does it work? It's almost like it was designed to protect the public from the tendency of elected officials to flirt with fascism.
Troll all you want, but when you get smart and start threatening subpoenas (before even being sworn in, mind you), take the backlash you get.