Posted by
Mary Chastain
Thursday, December 6, 2018 at 1:00pm
| 12/6/2018 - 1:00pm
Mechanical issues. Short staff. Procedural violations. Does Snipes really think she can clear her name?!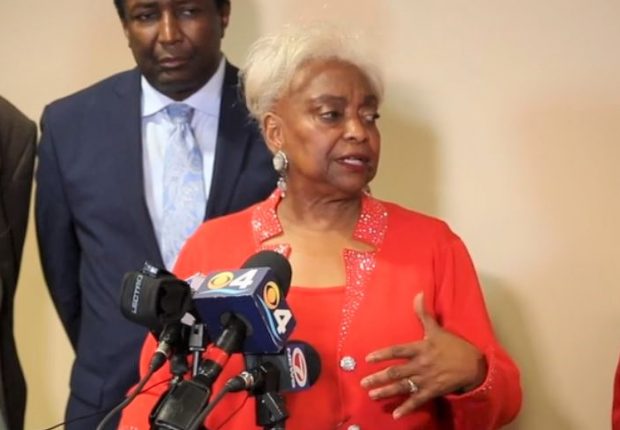 Outgoing Broward County Supervisor of Elections has vowed to fight in court after Gov. Rick Scott suspended her "due to misfeasance, incompetence and neglect of duty."
A report from The Tampa Bay Times may not help Snipes since a Broward County self-evaluation shows during the election, the county had problem after problem like mechanical errors, staffing shortages, and procedural violations.
From The Tampa Bay Times:
The reports focus on the election, not recounts. The Times/Herald obtained the reports under the public records law.

Broward's report cites a series of equipment breakdowns, staffing shortages, procedural violations and changes in ballot totals — problems widely reported by the Florida news media in the weeks after the election, such as the mix-up involving the counting of a group of 205 provisional ballots.

Read Broward's post-election report here.

The report notes for the first time that Snipes' staff brought 25 ballots to the canvassing board for a review of voter intent after the county sent its first set of unofficial election returns to the state.

One reason those ballots weren't provided faster, the report says without amplification, was "a threat against a public official."

"The (canvassing) board determined voter intent for each ballot and instructed staff to keep the 25 logically and physically isolated so they could be identified if needed in a post-election challenge," the report said.
Voters had problems with 20 scanners out of 1,684 that jammed on Election day. The county also had "'multiple mechanical issues' with ballot-on-demand printers, which are used at early voting sites."
It looks like staffing shortages will harm Snipes the most (emphasis mine):
In its supplemental report, Broward added this: "In the future, it would be helpful to plan for additional security when circumstances suggest it will be necessary."

"Staffing shortages delayed the canvassing throughout the canvassing process," Broward's report says. "(There was) insufficient staff to run more than one shift of operators of the DS-850 high-speed tabulators used in the machine recount, but 24-hour operation was necessary for timely completion of returns."

The report said the county's vendor flew in extra staff and borrowed two tabulators from another county, but that the county knows of no cases in which a lack of staff prevented voters' needs from being met.

The report said the county canvassing board was in session virtually every day since Oct. 17, "and, for a significant portion of that time, for 24 hours a day.

"Despite the availability of the canvassing board to promptly canvass all materials," the report went on, "the board frequently had no ballots to canvass as the SOE (supervisor of elections) staff had not prepared the necessary materials."
Why is this important? Well, first of all, our elections should have only the best at the helm to make sure the process is fair and correct.
Secondly, if Snipes can resign her post, she stands to rake in over $130,000 in pensions. When Scott suspended Snipes, he said "that there needs to be an immediate change in Broward County and taxpayers should no longer be burdened by paying a salary for a Supervisor of Elections who has already announced resignation."
Don't forget that Snipes has a long history of controversies, which has helped make Florida a laughingstock during elections