Posted by
Kemberlee Kaye
Tuesday, November 27, 2018 at 7:00pm
| 11/27/2018 - 7:00pm
"From what we've seen, the majority are actually men and some of these men have not articulated that need for asylum"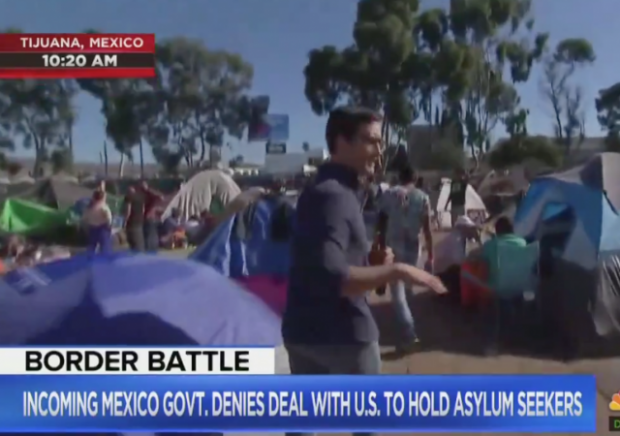 Can you get owned by your own reporter? Because MSNBC anchors just got owned by their reporter covering the migrant caravan.

In an attempt to debunk Trump's claim that the migrant caravan was comprised of mostly men, an MNSBC anchor really stepped in it. She suggested the caravan was full of women and children without the resources or know how to cross the border. But the MSNBC reporter on the ground in Tijuana had a different story.
"From what we've seen, the majority are actually men and some of these men have not articulated that need for asylum," said reporter Gadi Schwartz.
MSNBC anchors get completely rekt by their own reporter on the ground covering the migrant caravan.

ANCHOR: "It's innocent women and children right?"

REPORTER: "From what we've seen, the majority are actually men and some of these men have not articulated that need for asylum" pic.twitter.com/tWBTkeGmSE

— Benny (@bennyjohnson) November 26, 2018
For our previous coverage on the migrant caravan, see: