Posted by
Kemberlee Kaye
Thursday, October 18, 2018 at 5:00pm
| 10/18/2018 - 5:00pm
"He was temperamentally unfit to serve on the Supreme Court because of his outburst during the hearing"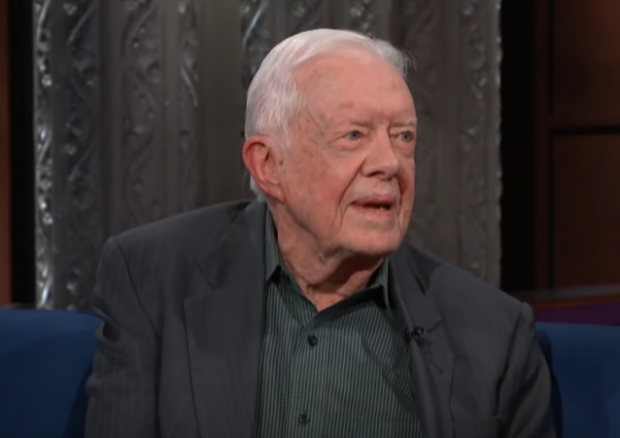 Wednesday, President Carter visited Emory University in Atlanta where he criticized Justice Kavanaugh, calling him "unfit" to serve on the Supreme Court.
From The Hill:
Former President Jimmy Carter harshly criticized newly appointed Supreme Court Justice Brett Kavanaugh, calling him "unfit" to serve on the court.

Speaking to a class at Emory University in Atlanta on Wednesday, Carter said that Kavanaugh's behavior during his confirmation hearings demonstrated that his appointment was "a very serious mistake," according to Emory's independent, student-run newspaper, The Emory Wheel.

"Whether or not [Kavanaugh] attempted to rape [Christine Blasey Ford], I thought he was temperamentally unfit to serve on the Supreme Court because of his outburst during the hearing," Carter said, according to video taken by a student during his remarks. "I saw him lose his cool."
FINALLY! The moment we've all been waiting for — President Jimmy Carter weighs in on Justice Kavanaugh.
I don't know about you, but I've been withholding judgment and opinion on the matter until I heard what Carter had to say.