Posted by
William A. Jacobson
Monday, July 9, 2018 at 8:00pm
| 7/9/2018 - 8:00pm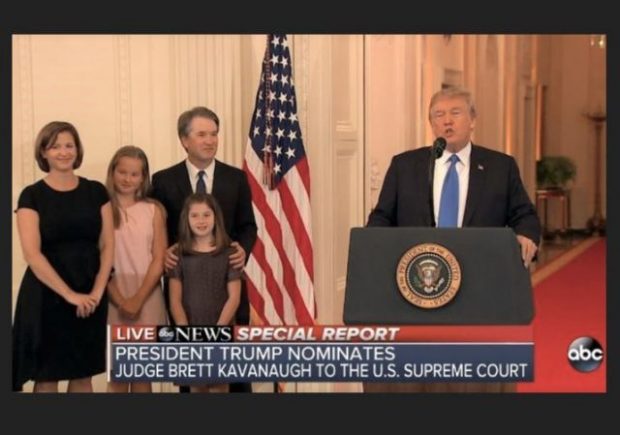 It's here. What you've all been waiting for. At 9 p.m. Trump makes the formal introduction of his nominee to replace Justice Anthony Kennedy on the Supreme Court.
If I win the Presidency, we will swamp Justice Ginsburg with real judges and real legal opinions!

— Donald J. Trump (@realDonaldTrump) July 13, 2016
And the winner is ….
Brett Kavanaugh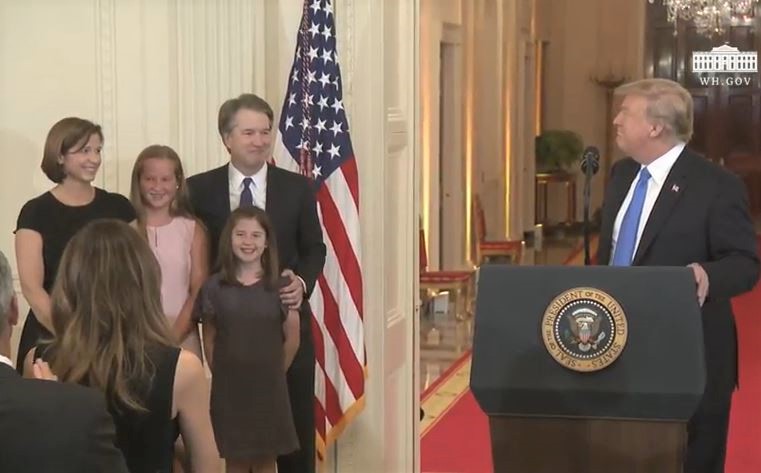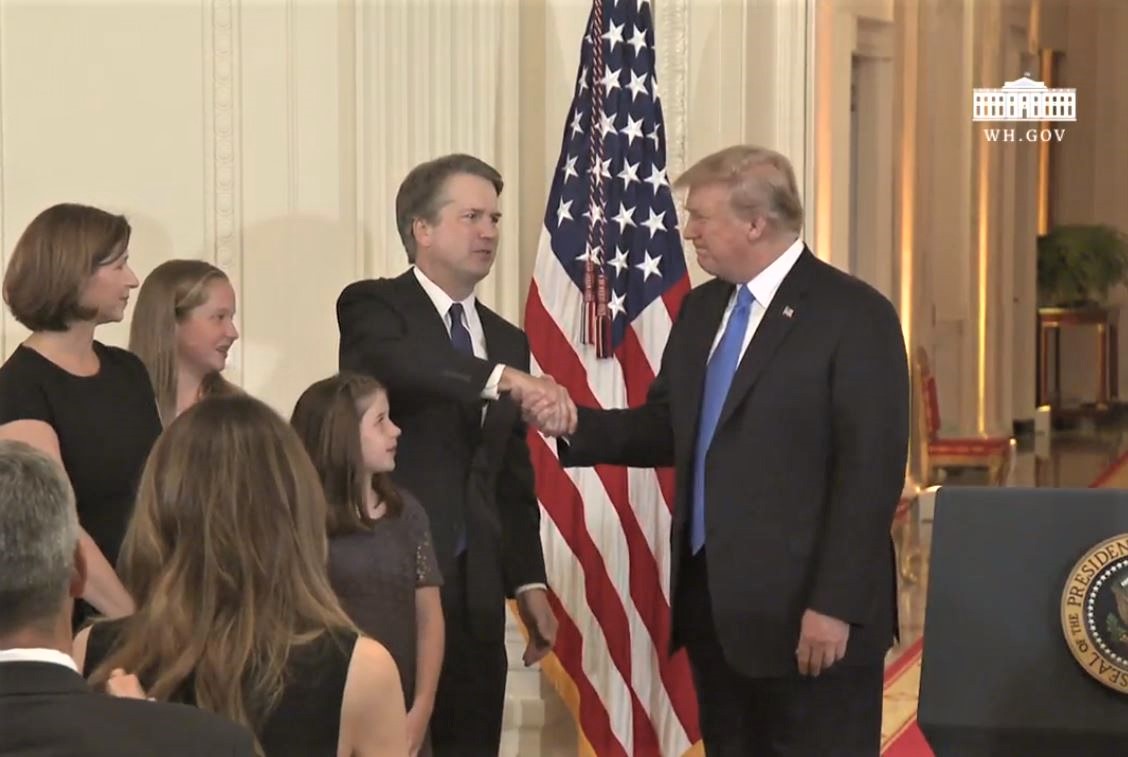 REACTIONS:
The Judicial Crisis Network has a video ready to go supporting Kavanaugh:
Here's the set of materials and talking points on Brett Kavanaugh that the White House is sending out to surrogates tonight https://t.co/jHOpWFu6ls

— David Martosko (@dmartosko) July 10, 2018
This was my inbox a few minutes before and just after it was "official":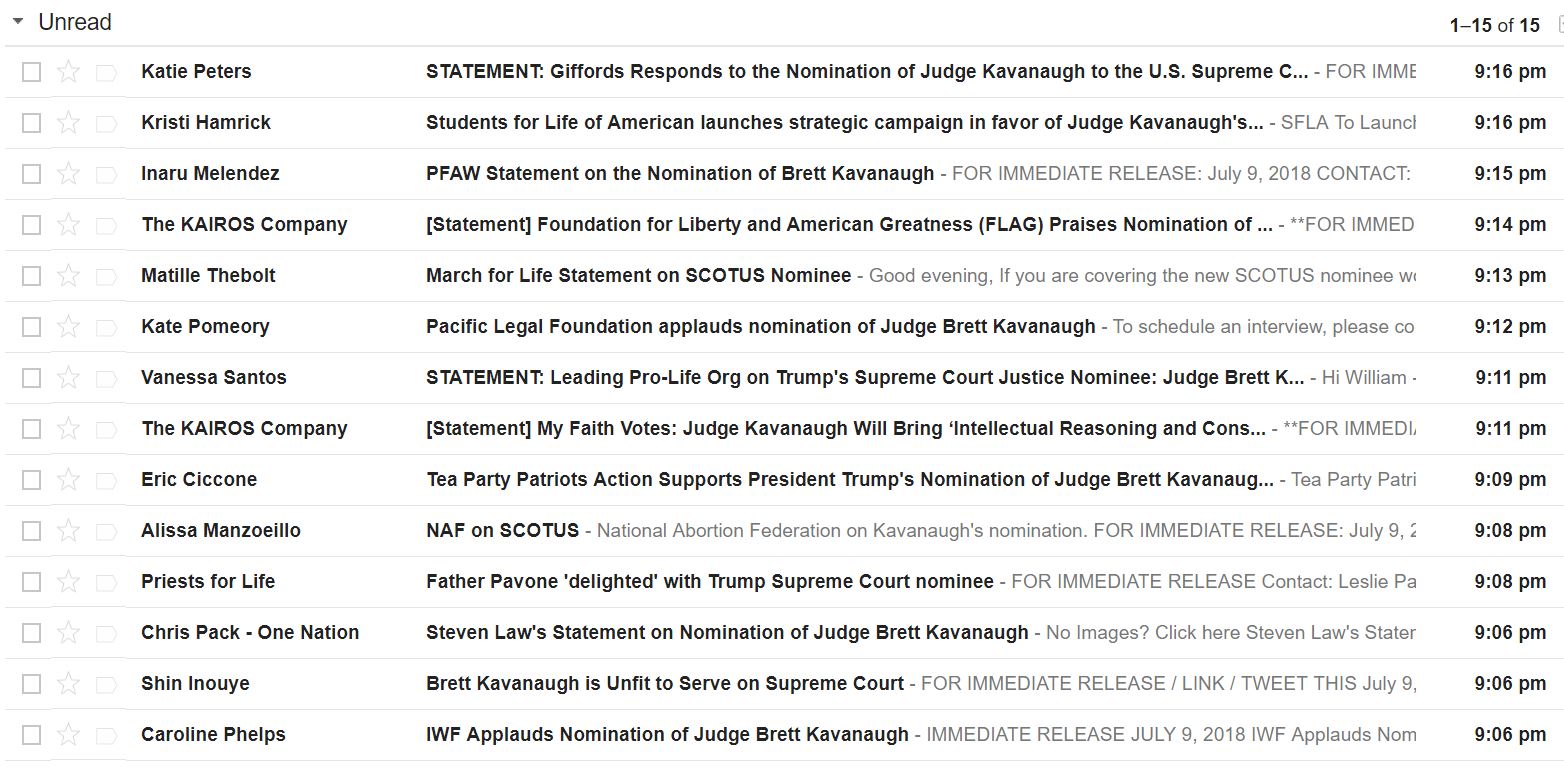 MORE
There are a lot of conservatives right now breathing a sigh of relief that Trump listened to the @FedSoc crowd and didn't screw this up.

— Orin Kerr (@OrinKerr) July 10, 2018
AXIOS: Judge Brett Kavanaugh would have second most conservative score (0.693) on bench if confirmed, next to Justice Clarence Thomas (0.725)

— Josh Caplan (@joshdcaplan) July 10, 2018
Kavanaugh nomination shows Trump Administration is serious about taming the administrative state. His opinions on AdLaw issues already get SCOTUS attention. Now he'll be at the table.

— Jonathan H. Adler (@jadler1969) July 10, 2018
Kavanaugh's appointment would move the Court in the direction of textualism and originalism. He's very interested in the separation of powers in general and with respect to the administrative state in particular. https://t.co/pM0IPIbPRJ

— Randy Barnett (@RandyEBarnett) July 10, 2018
Brett Kavanaugh is a true Second Amendment radical. He believes assault weapon bans are unconstitutional, a position way out of the judicial mainstream, far to the right of even late Justice Scalia.

— Chris Murphy (@ChrisMurphyCT) July 10, 2018
Libs:
✔️ Ownedhttps://t.co/NxW0BbfjUU

— Chuck Ross (@ChuckRossDC) July 10, 2018
If Kavanaugh is the nominee, the fever-swamp theory that Trump picked him because he'd protect the president from indictment will gain traction. It's nonsense, and here's why. /1 https://t.co/DMBlrCS422

— Christopher J. Scalia (@cjscalia) July 9, 2018
BREAKING: Trump just announced his nomination of Brett Kavanaugh to the Supreme Court. Anti-abortion. Anti-healthcare. Thinks Trump is above the law. Here's what you need to know to take action now: https://t.co/RnmOSTwHiW #StopKavanaugh pic.twitter.com/P2mtAtQFSW

— #StopKavanaugh (@WeDemandJustice) July 10, 2018
I will oppose Judge Kavanaugh's nomination with everything I have, and I hope a bipartisan majority will do the same. The stakes are simply too high for anything less.
Read my full statement on #WhatsAtStake: https://t.co/BYtcB3LWWB #StopKavanaugh pic.twitter.com/5f2Bomxltb

— Chuck Schumer (@SenSchumer) July 10, 2018