Posted by
Fuzzy Slippers
Sunday, May 6, 2018 at 5:30pm
| 5/6/2018 - 5:30pm
"Stay the hell out of people's houses"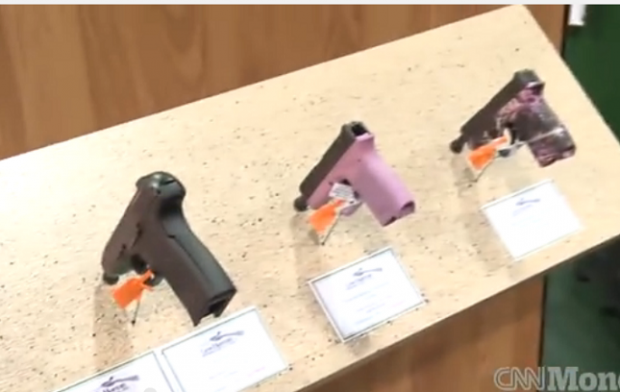 Maxine Thompson, a 70-year-old grandmother, heard sounds in the night and found a man climbing through a smashed window into her home.
The alleged intruder was greeted by a very angry—and armed—Thompson, whose son is a Philadelphia police officer.  Thompson shot him in the arm, and the suspect fled on foot . . . with Thompson running after him still firing her weapon.
"First I thought I was dreaming, and then I looked out the window, outside. I was still hearing the banging, banging, banging, so I yelled to whoever, 'Who's that on my door? Get off my door, get off my door,'" Thompson recalled.

Despite her warnings, the alleged burglar didn't stop and continued to smash her dining room window and enter the house. Thompson, going into survival mode, grabbed her late mother's handgun and shot at the suspect. She told FOX29 it was her first time using the gun.

"I shot at him. He turned around and he ran and when he ran, I ran down the steps behind him and shot at him some more," Thompson recalled. "Kill him before he kills me. That's what was going through my mind."
It gets even better!  The suspect ran to a nearby car wash to report that he'd just been shot.
The alleged burglar was struck while Thompson fired at him several times. He ran to a nearby car wash and called police to report he'd been shot, FOX29 reported. He was arrested, taken to the hospital and treated for a gunshot wound to his upper arm.

Thompson, whose son is a Philadelphia police officer, said the incident played out within 10 minutes. She recalled how the suspect could have killed her if she didn't fire the gun.

"After everything was over, then I did get a little shaky. He could've killed me," the grandmother said.

She added that she hopes she taught the alleged home intruder and other people a lesson.

"Stay the hell out of people's houses," Thompson said.