Posted by
Mary Chastain
Friday, March 16, 2018 at 10:09pm
| 3/16/2018 - 10:09pm
Will likely lose a lot of his retirement benefits.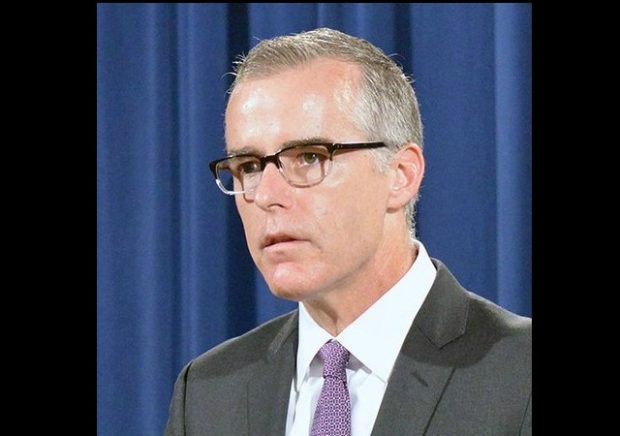 Attorney General Jeff Sessions has fired outgoing FBI Deputy Director Andrew McCabe, who was set to retire in about 24 hours. From The Washington Post:
Sessions announced the decision in a statement just before 10 p.m., noting that both the Justice Department Inspector General and the FBI office that handles discipline had found "that Mr. McCabe had made an unauthorized disclosure to the news media and lacked candor — including under oath — on multiple occasions."

He said based on those findings and the recommendation of the department's senior career official, "I have terminated the employment of Andrew McCabe effective immediately."

The move will likely cost McCabe a significant portion of his retirement benefits, though it is possible he could bring a legal challenge. McCabe has been fighting vigorously to keep his job, and on Thursday, he spent nearly four hours inside the Justice Department pleading his case.
FULL SESSIONS STATEMENT: https://t.co/xLuAiFbTJ2 pic.twitter.com/d61ecqsLAF

— Chris Geidner (@chrisgeidner) March 17, 2018
FULL MCCABE STATEMENT: "I am being singled out and treated this way because of the role I played, the actions I took, and the events I witnessed in the aftermath of the firing of James Comey." https://t.co/POWWN4HFf5 pic.twitter.com/QJtBN9E1De

— Chris Geidner (@chrisgeidner) March 17, 2018