Posted by
Leslie Eastman
Wednesday, February 14, 2018 at 3:30pm
| 2/14/2018 - 3:30pm
Renovations for the J. Edgar Hoover building instead of relocation.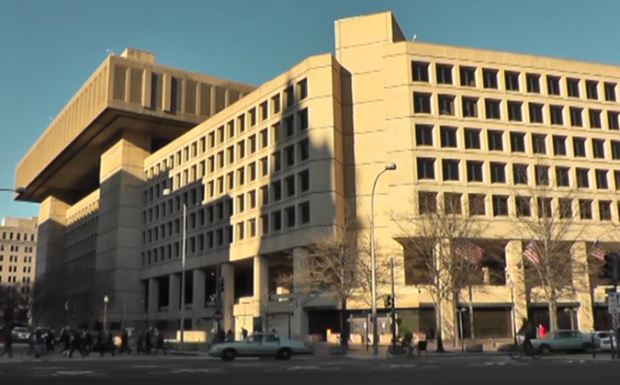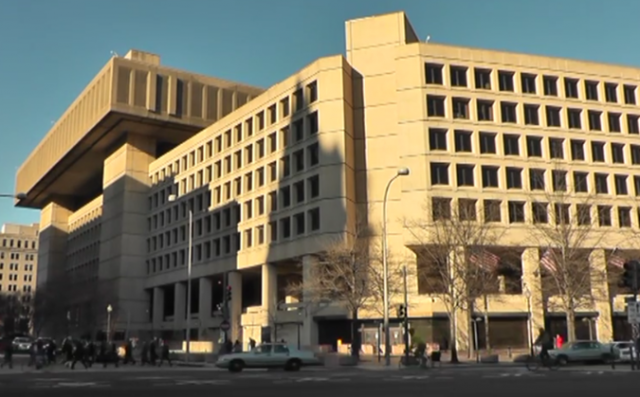 One would not be faulted for wondering if the FBI's apparent role in Dossier Gate led the federal government to amend plans for the agency's offices.
The Trump administration jettisoned a long-standing plan to build a new FBI headquarters in Maryland or Virginia in favor of demolishing the current building and replacing it with a new facility at the same address.

The proposal is a dramatic about-face from the stance the government took under Presidents George W. Bush and Barack Obama. For years, the General Services Administration, which oversees federal real estate, had insisted to lawmakers and the public that the FBI required a suburban Washington campus where it could consolidate 11,000 FBI personnel in a modern and secure facility.

Instead, on Monday the Trump administration proposed keeping about 8,300 FBI headquarters staff in the Washington area, split between a new headquarters to be built in place of the aging J. Edgar Hoover Building and Quantico, Va., home to the bureau's training academy.
The new development followed an announcement this summer that the GSA and the FBI were nixing the funding search for a new headquarters, citing a significant funding gap between the $1.4 billion requested in the 2017 budget versus the $523 million received.
Maryland officials are less than thrilled with the new proposal.
Local lawmakers blasted the move on Monday — calling it "inconceivable" — after it was proposed by the FBI and General Services Administration.

"I've never seen a decision handled with more mismanagement and more negligence," Sen. Chris Van Hollen (D-Md.) told News4.
Obviously, these lawmakers have never seen The Princess Bride.
Maryland Senator Steny Hoyer, Minority Whip, was also quite upset.
A statement from Hoyer's office at the time noted that two of the three finalist areas for the new headquarters were in Prince George's County, which is part of his district.

Hoyer was similarly critical on Monday, saying, "This sudden and unexpected decision by the Trump Administration raises serious questions about what or who could have motivated such a decision."

"We must get to the bottom of why the Trump Administration reached this decision," he said.
I suggest Hoyer read Legal Insurrection more often, if he wonders why the President would like to restructure the FBI both within and without. The Minority Whip might also be shocked to discover that many Americans are happy with the new building proposal.
@marklevinshow President Trump had a brilliant idea. Tear down the FBI building and I say build the new one in the cornfields of Iowa. That would put a crimp in the deep state

— cherry looker (@LookerCherry) February 13, 2018
The new FBI building should be named after Trump! #hannity #maddow #cnn https://t.co/aIYw6L57bM

— SB2017 (@SPMB13) February 13, 2018
President Trump's budget requests money to build a new FBI building.
He truly wants to remove every last remnant of the Comey cabal

— ????????ErasingBarry???? (@k_ovfefe) February 12, 2018
However, I suspect that sensible budgeting ideas, better allocation of resources, and the desire to keep FBI staff closer to the nation's capital are also important elements in the decision making. A quote from the Godfather II seems apt here: