Posted by
Mary Chastain
Friday, February 9, 2018 at 3:00pm
| 2/9/2018 - 3:00pm
Trump won the Democratic stronghold handily in 2016.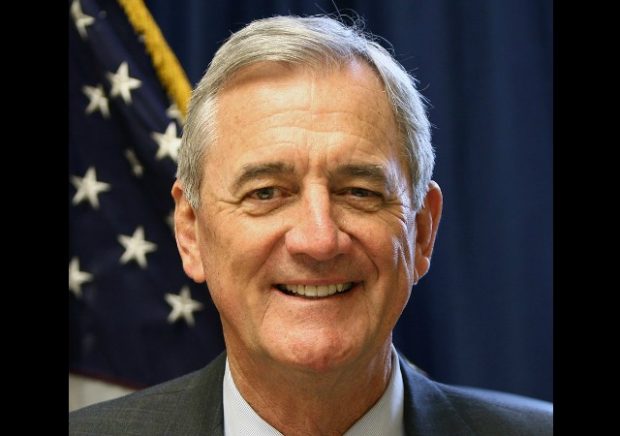 Rep. Rick Nolan (D-MN) has announced he will retire at the end of the year, which means the GOP has an opportunity to take a House seat away from the Democrats.
This puts a dent in the Democrats plan to retake the House as they have pounced on districts of GOP representatives who have decided to retire.
Nolan, a member of the Democratic-Farmer-Labor Party (DFL), decided it's time "to pass the baton to the next generation." From The Minnesota StarTribune:
"Despite the fact that our nation is being challenged by some rather troubling politics, let's remember that our founders foresaw difficult times and gave us the tools to see them through," Nolan said. "Our constitution is strong, our people are resilient, and the elections of 2018, 2020 and beyond provide continuing opportunities for progress, reform and necessary change."

He said that jobs were coming back to his district and wages were up.

"The Iron Range and the Eighth District are on the economic rebound, and our best days are still ahead," Nolan added. The sprawling district includes the Iron Range, Duluth and the Arrowhead region, and also stretches south to exurban counties north of the Twin Cities.
He represents Minnesota's 8th District, which has been a Democrat area, but it decided to change routes and chose President Donald Trump over failed Democrat presidential candidate Hillary Clinton, 54% to 39%.
Nolan barely won his latest three terms, which started in 2012, against challenger Stewart Mills. He served in the House from 1975 to 1981.
Democrats believe they can keep the seat:
"Minnesota's Eighth Congressional District is a Democratic seat, and that certainly will not change in 2018," said Rep. Ben Ray Lujan, D-Minn., chairman of the Democratic Congressional Campaign Committee (DCCC) in a statement. "We look forward to electing another Democrat to represent the hardworking people of northern Minnesota, who can carry on Rick's legacy."
The StarTribune reported that Mills will not run for the seat for the fourth time. He had problems with the National Republican Congressional Committee (NRCC), which he accused of failing "to adequately support his campaign" and the officials left him "flat footed and unable to mount a commensurate campaign."
It looks like the GOP has changed its course, saying that the party will make the district a top priority:
But a spokesperson for the NRCC said Friday that the district is a top priority, and the Minnesota GOP called it one of the biggest pickup opportunities for national Republicans.

The leading Republican candidate this year has been Pete Stauber, a St. Louis County Board member and retired Duluth police officer.

"Minnesota's Eighth District was already a top pickup opportunity in the country for national Republicans, and today's news (puts) Stauber in an even stronger position," read a statement from the state GOP.
NRCC spokesman Matt Gorman claimed the seat "was already one of our best pickup opportunities and we look forward to turning this seat Republican in November."