Posted by
Mary Chastain
Thursday, December 28, 2017 at 9:12am
| 12/28/2017 - 9:12am
Moore has filed a lawsuit to stop the certification.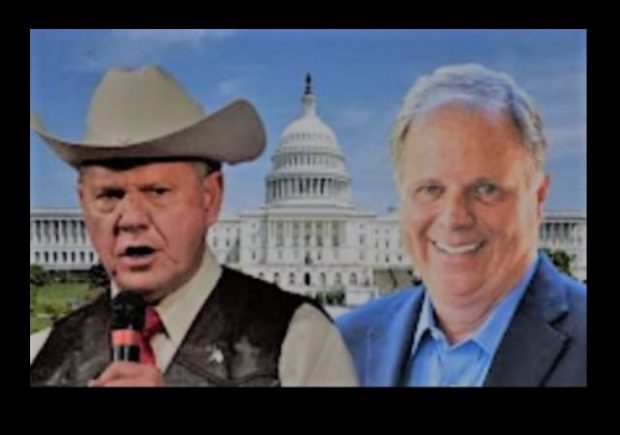 Alabama Secretary of State John Merrill has announced that he will certify Democrat Doug Jones's win over Republican Roy Moore for the Alabama Senate seat.
He will do this despite Moore filing a lawsuit to stop the state from certifying the victory.
Lawsuit
From The Associated Press:
The court filing occurred about 14 hours ahead of Thursday's meeting of a state canvassing board to officially declare Jones the winner of the Dec. 12 special election. Jones defeated Moore by about 20,000 votes.

Moore's attorney wrote in the complaint filed late Wednesday that he believed there were irregularities during the election and said there should be a fraud investigation and eventually a new election.

"This is not a Republican or Democrat issue as election integrity should matter to everyone," Moore said in a statement released Wednesday announcing the complaint.
Jones defeated Moore "by slightly less than 21,000 votes, a margin of 1.5 percent." The lawsuit claims that Moore "will suffer irreparable harm if the election results are certified by Defendant without preserving and investigating all the evidence of potential fraud."
The lawsuit also claims that the Alabama citizens will suffer this same "irreparable harm if the election results are certified by Defendant" without a proper investigation.
Moore listed polls as a reason to file the lawsuit:
The reported results were contrary to most of the impartial, independent polls conducted prior to the Special Election and in contrast to exit polls.
Uh, okay. As Brian Lyman, a reporter for the Montgomery Advertiser pointed out on Twitter, those "[E]xit polls are a snapshot of the electorate, not a predictor of the result."
Merrill launched a special election into voter fraud on December 19 after a video of a man appeared of a man saying "we came here all the way from different parts of the country as part of our fellowship, and all of us pitched in to vote and canvas together."
The investigation ended after two days with Merrill declaring no voter fraud happened. The officials found that the man in the video resides in Alabama and worked in the state for one year and is registered to vote.
I attached the lawsuit at the bottom of the post.
Certification
Merrill said this will not stop him from certifying the win. From KRDO:
"Will this affect anything?" Merrill said on CNN's "New Day," referring to Moore's challenge. "The short answer to that is no."

Merrill said he would meet Thursday afternoon with Alabama Gov. Kay Ivey and the state Attorney General Steve Marshall to certify Jones' win, and that Jones would indeed be sworn in when the Senate returns in January.
Merrill also told CNN that the office received 100 complaints of voter fraud and they have "adjudicated more than 60." One of those complaints came from a "town that doesn't exist, a report he dubbed a 'flat-out lie.'"
Roy Moore Complaint by KentFaulk on Scribd