Posted by
Kemberlee Kaye
Monday, September 4, 2017 at 3:00pm
| 9/4/2017 - 3:00pm
More than half a million acres affected in Montana alone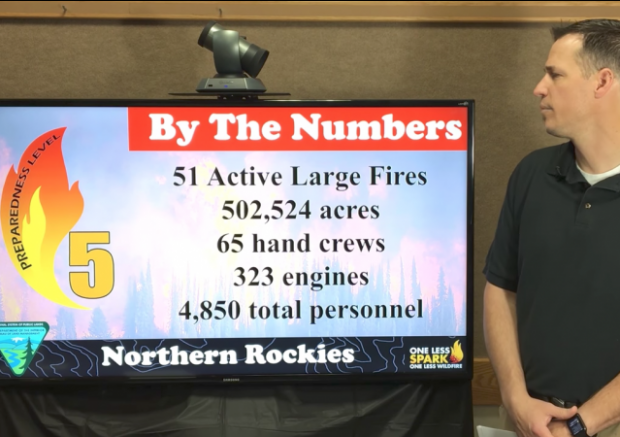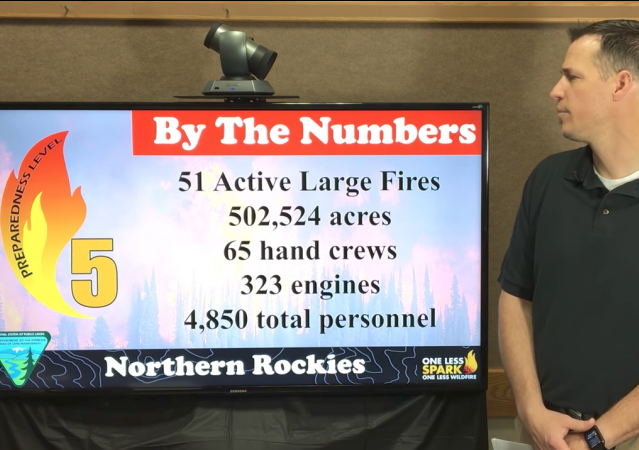 Texas' Gulf Coast isn't the only part of the country being ripped apart by a natural disaster. More than half a million acres of Montana and part of Idaho are being destroyed by wildfires.
To give you an idea of how widespread the current devastation is:
Neighborhoods have been evacuated and the Red Cross set up shelters as fires continued to consume thousands of acres, causing air quality to rapidly deteriorate.
From The Missoulian:
Winds whipped wildfires around western Montana into a renewed fury overnight Saturday into Sunday, briefly trapping firefighters, burning buildings, and forcing new mandatory evacuations.

Synoptic winds, National Weather Service meteorologist Luke Robinson called them Sunday. "That's the fancy word for it," said Robinson. Also the polite term, given the havoc wreaked by the flames.

"Nothing, absolutely nothing, about the conditions out there are working in our favor today," said Larry Bickel, public information officer for the Lolo Peak fire.

Near Arlee, 16 firefighters found themselves trapped between the Liberty fire and a spot fire Saturday. All escaped safely. East of Eureka, the Caribou fire doubled in size during a 4-mile run Saturday, burning "an unknown number" of structures and forced a full evacuation of the West Kootenai area.

Glacier National Park closed part of the Going-to-the-Sun Road on Sunday, evacuated the area around the Lake McDonald Lodge, and started removing historic artifacts from the lodge itself — all because of the Sprague fire, which last week destroyed the park's century-old backcountry Sperry Chalet.

The long-problematic Lolo Peak fire in Ravalli County upped the ante yet again, necessitating more mandatory evacuations (see related story). The Little Hogback fire — part of the Sapphire Complex of fires near Rock Creek — also flared up, and the Granite County Sheriff's Office issued mandatory evacuations for 35 homes late Saturday night.

The Rice Ridge fire outside Seeley Lake grew by more than 15,000 acres, and saw new evacuation orders and warnings issued Sunday in Powell County. And the Lincoln County Sheriff's Office issued a mandatory evacuation notice Sunday for people living near the West Fork fire near Libby.

Seven fires burning near Plains, Trout Creek and Thompson Falls grew large enough Saturday to warrant a takeover by the Western Montana Type II Incident Management Team. Dubbed the Highway 200 Complex, it includes the Moose Peak, Miller Creek, Deep Creek, Reader, Reader 2, Cub Creek and Sheep Gap fires, with the Sheep Gap and Reader fires posing the most danger to public safety.

Seemingly every few hours Saturday night and Sunday, the Red Cross sent out a new notice about the opening of another shelter for evacuees. (See accompanying list.)

And, for a time on Saturday, not a single air quality monitor in the entire state of Montana registered Good air.
Thankfully, it looks as though the eastern fires are being successfully contained.
Follow Kemberlee on Twitter @kemberleekaye