Posted by
Fuzzy Slippers
Saturday, May 27, 2017 at 4:30pm
| 5/27/2017 - 4:30pm
Refugee groups "could begin bringing people to the United States 'unconstrained by the weekly quotas that were in place'."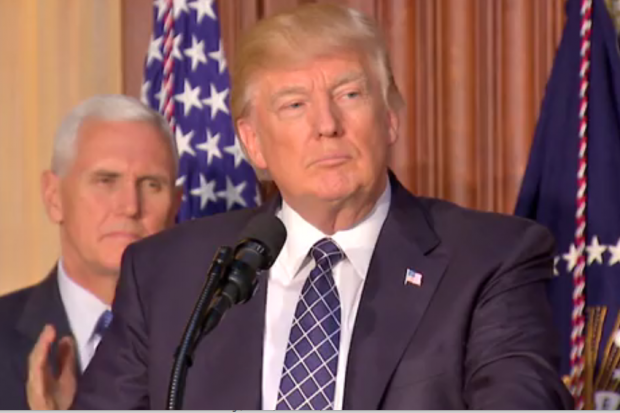 In a move that is sure to go uncelebrated on the regressive left and to leave many Trump supporters scratching their heads, the State Department has lifted the limit on the number of refugees admitted to the U. S.   This change will result in almost twice as many refugees flooding into our country each day.
It is not clear at this time if President Trump is aware of or has approved this change of policy, though it seems highly unlikely he would be unaware of such a substantive change.
State Department quietly lifts refugee limit, which could nearly double number of people admitted. @GardinerHarris https://t.co/67nocHN7c8

— Peter Baker (@peterbakernyt) May 27, 2017
Despite repeated efforts by President Trump to curtail refugee resettlements, the State Department this week quietly lifted the department's restriction on the number of refugees allowed to enter the United States.

The result could be a near doubling of refugees entering the country, from about 830 people a week in the first three weeks of this month to well over 1,500 people per week by next month, according to refugee advocates. Tens of thousands of refugees are waiting to come to the United States.

The State Department's decision was conveyed in an email on Thursday to the private agencies in countries around the world that help refugees manage the nearly two-year application process needed to enter the United States.

In her email, Jennifer L. Smith, a department official, wrote that the refugee groups could begin bringing people to the United States "unconstrained by the weekly quotas that were in place."
According to an anonymous State Department source, the decision was made after consultation with the Department of Justice.
The NYT continues:
The department's quotas on refugee resettlement were largely the result of budget constraints imposed by Congress in a temporary spending measure passed last fall. But when Congress passed a spending bill this month that funded the government for the rest of the fiscal year, the law did not include any restrictions on refugee admissions.

A State Department spokeswoman, speaking on the condition of anonymity because she was not authorized to discuss the issue publicly, said the department had consulted the Department of Justice about its refugee quotas and had decided to adjust them.
The numbers are staggering, with the relaxation of refugee admittance rules leading to a potential refugee influx of 20,000 over the president's proposed cap of 50,000.
Again from the NYT:
While 13,255 refugees were admitted in August, that number plunged to just 2,070 in March. So far during the 2017 fiscal year, 45,732 people have been admitted, just a few thousand short of Mr. Trump's proposed cap.

Refugee groups now predict that entries into the United States could increase so rapidly that the total number of refugees admitted by Sept. 30, the end of the fiscal year, could exceed 70,000. That is well below the 84,994 refugees admitted in fiscal year 2016, but not by nearly as much as many advocates had feared.
Twitter, of course, is abuzz with the news, including some who wonder if the president knows about this clear violation of his campaign promises regarding refugees.
Shhh…

This might go against just a few of Donald Trump's promises during the campaign . . . .
I wonder if .@POTUS @realDonaldTrump is aware of this? https://t.co/TnIwWlfSDQ

— FederalistMamaBear (@BearingTruth) May 27, 2017
Trump's base gonna be maaaaad https://t.co/Hl5luTI7BF

— Prosediva™ (@prosediva) May 27, 2017
@peterbakernyt @GardinerHarris I'm confused by this. Does it mean that, despite requirement, in some cases ppl aren't being screened at all? pic.twitter.com/0YlIApnuiv

— Rob (@whatdoipity) May 27, 2017
At some near point, the president will need to address this matter and explain to Americans how the vetting process for refugees has been corrected, where these refugees are being placed, and what all of this is costing taxpayers.