Posted by
Leslie Eastman
Saturday, February 11, 2017 at 1:00pm
| 2/11/2017 - 1:00pm
State Senator de Leon has been "leading the fight" to make California sanctuary state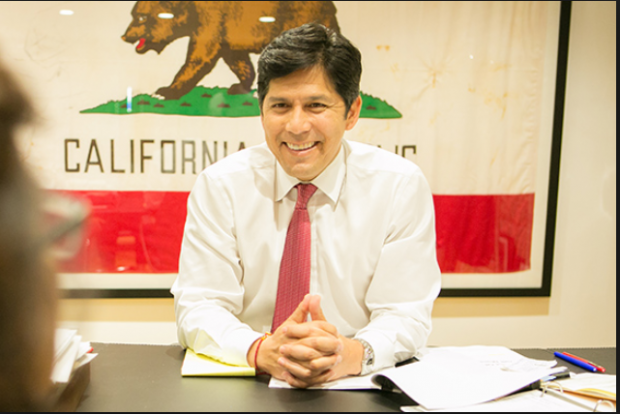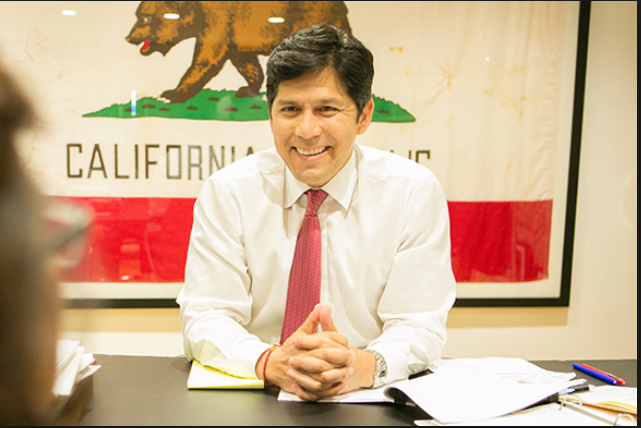 President Trump's "shock and awe" approach continues with a massive crackdown on illegal aliens in Southern California.
Federal immigration officials say 160 people were arrested across the Southland over the past week during a crackdown targeting "criminal aliens, illegal re-entrants and immigration fugitives."

The arrests took place in six counties during what U.S. Immigration and Customs Enforcement officials described as a "five-day targeted enforcement operation" that began Monday and wrapped up around noon Friday.

Of the 160 arrested, about 150 had criminal histories, while five more had either been previously deported or had "final orders of removal". Many of those arrested had prior felony convictions for "serious or violent offenses" including child sex crimes and assault.

The arrestees – which were 95 percent male – included nationals from a dozen countries, according to ICE.
Not surprisingly, the social justice warriors have been out in force to protest the action.
Immigration advocates and supporters gathered near the Metropolitan Detention Center in downtown L.A. to peacefully protest ICE's reported actions. Demonstrators closed Aliso Street to through traffic near the Alvarado Street intersection for about two hours, chanting "No hate, no fear, immigrants are welcome here."

…California Senate President Pro Tem Kevin de León issued a statement Thursday saying he "asked federal officials to disclose how many children, men, and women they have detained; what the processing time will be; what the rationale is for their detention; and I asked that everyone be offered access to an attorney."
Legal Insurrection readers may recall that Senator de León has been busy crafting California's Sanctuary State legislation. During testimony for those rules, he made a startling admission:
A Los Angeles lawmaker leading the fight to make California a so-called "sanctuary state" has suggested half of his family would be deported for using falsified Social Security cards and other fake identification.

California Senate Leader Kevin de Leon made the claims during testimony before the Senate's Public Safety Committee for SB54, a bill introduced by De Leon that would create a statewide sanctuary for immigrants living in the country illegally.

Responding to President Trump's suggestion of "withholding federal funding" from California, de Leon said: "Half of my family would be eligible for deportation under the executive order, because they got a false social security card, they got a false identification, they got a false driver's license prior to us passing AB 60, they got a false green card, and anyone who has family members who are undocumented knows that almost entirely everybody has secured some sort of false identification."

"That's what you need to survive, to work," he added. "They are eligible for massive deportation."
So do a lot of Americans. However, they don't commit crimes to do so. The senator's admission has not inspired the kind of sympathy from the nation's law-abiding taxpayers he may have been expecting.
Some commenters note there is a bit of hypocrisy in targeting legal guns by giving law-breakers a pass:
#KevinDeLeon is STARK RAVING MAD. HIS FAMILY is HERE ILLEGALLY & HE HAS THE NERVE TO CALL FOR REGISTRATION SO GOVERNMENT CAN SEIZE OUR GUNS. https://t.co/RG7RFfsOqU

— foxfiregirl50 (@Foxfiregirl50) February 11, 2017
New Secretary of Homeland Security John Kelly toured the San Diego area San Ysidro Port of Entry last week just prior to the crackdown and as part of a tour of the international border in the American Southwest. The visit inspired this comment:
Kevin de León says half his family is illegal and he sees no problem. Hint-General Kelly, this would make a neat package to deport. A twofer

— Hap Arnold (@Rodentking) February 11, 2017
And some comments are wondering how many of De Leon's family members are "undocumented voters".
@EllenLWeintraub Calif. Sen. Kevin de Leon family members voted fraudulently- this IS verifiable to anyone serious about the truth.

— time to bounce (@time_to_bounce) February 11, 2017
It is being reported that cities across the nation are abandoning sanctuary city pledges. Given the response to the Senator's admission, his "Sanctuary State" may soon be transformed into the "State of Denial."