Posted by
Fuzzy Slippers
Sunday, November 20, 2016 at 9:30am
| 11/20/2016 - 9:30am
Jobs came in second, immigration third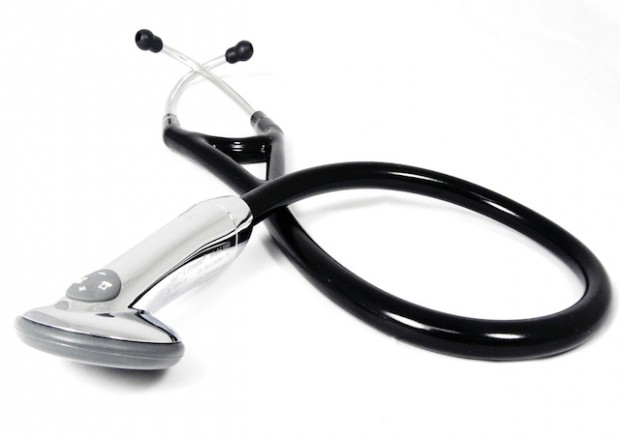 In a poll conducted after President-elect Trump's White House win, Reuters found that Americans have prioritized healthcare reform, job creation, and immigration.  In that order.
Healthcare is the top issue Americans want Donald Trump to address during his first 100 days in the White House, according to a Reuters/Ipsos poll released on Thursday, reflecting apparent frustration over rising costs for prescription drugs and medical coverage.

Some 21 percent of Americans want Trump to focus on the healthcare system when he enters the White House on Jan. 20, according to the Nov. 9-14 poll, conducted in the week after the Republican won the U.S. presidential election.

Jobs took second place with 16 percent of Americans hoping it would be Trump's first agenda item, while immigration came third – picked by 14 percent of Americans, according to the poll. Some 11 percent picked race relations.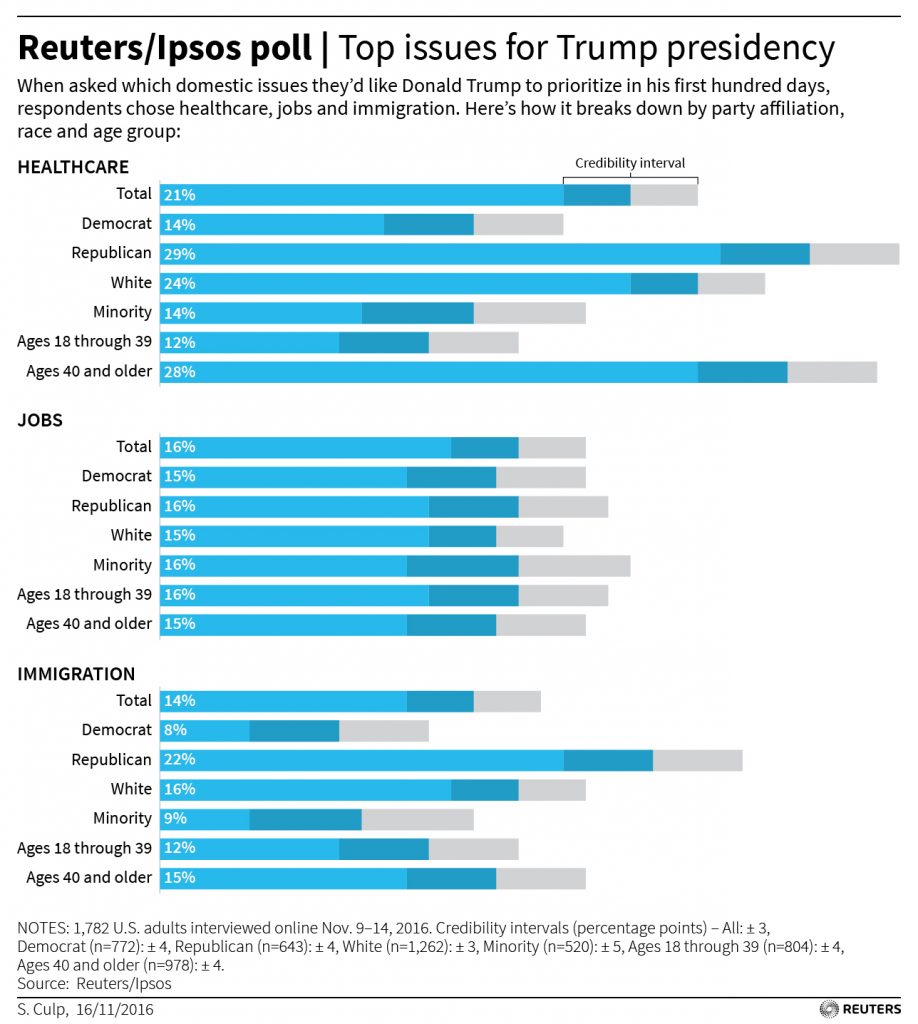 Reuters goes out of its way to defend ObamaCare, saying only 37% want it repealed, but that doesn't really mesh with the fact that Trump and the Senators who ran for (re-)election all ran—and won—on repeal and replace.
Reuters also notes that "a majority of Americans still think the country is headed on the wrong track, however, and their expectations for a Trump presidency differed according to party membership."