Posted by
Mary Chastain
Thursday, October 20, 2016 at 4:40pm
| 10/20/2016 - 4:40pm
"Hundreds of years before Islam there was a connection between Jews and Jerusalem."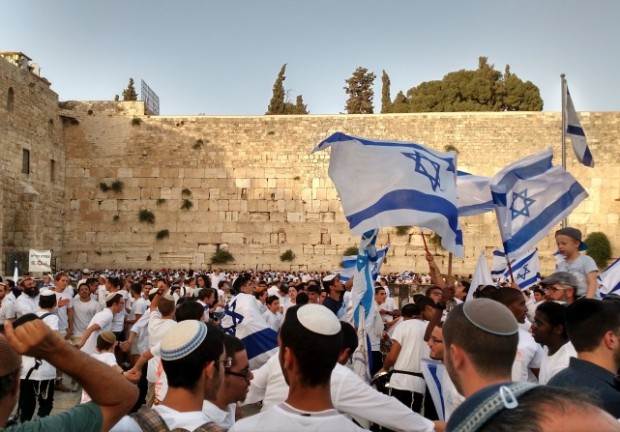 UNESCO recently adopted a resolution that stripped Jewish and Christian connections to Jerusalem's holy sites. But Professor Nissim Dana of Ariel University discovered that in early Islam, Muslims recognized that Jerusalem belonged to the Jews:
Dana stated that he had investigated the early Islamic sources and had even published a book on the subject entitled To Whom Does This Land Belong?: New Insights into the Koran, revealing that Islam absolutely does not have a claim on the Land of Israel – even by its own standards – as it recognizes the Jews as the owners of this country and of Jerusalem.

Nowadays, however, he explained, Muslims seem to be following the maxim 'Don't confuse us with the facts' and it is impossible to change beliefs which they have assimilated over the last few generations even by presenting them with facts from their own sources.

Dana said that "Islam was born in the seventh century C.E. and the Jewish Temple existed many years before that so that it is impossible to mistake those historical facts. Hundreds of years before Islam there was a connection between Jews and Jerusalem."
Read more of Professor Dana's interview at Israel National News.