Posted by
Kemberlee Kaye
Thursday, September 8, 2016 at 4:57pm
| 9/8/2016 - 4:57pm
"I'm going to make mistakes going forward… I would make mistakes as [POTUS] but I'd be transparent."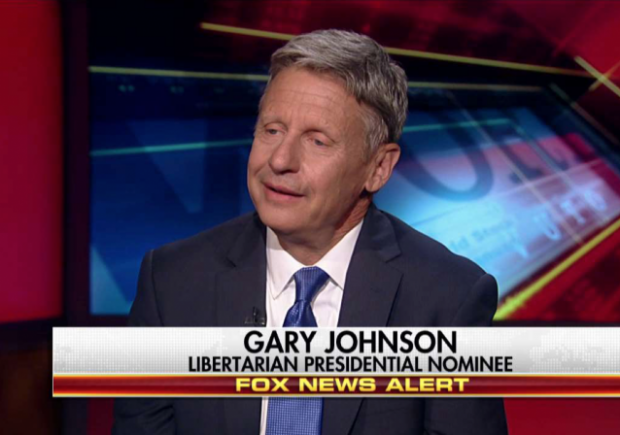 Libertarian presidential candidate Gary Johnson had a rough morning.
Joining MSNBC's Morning Joe, Johnson was asked, "What would you do if you were elected about Aleppo?" to which Johnson replied, "What is Aleppo?"
It's hard to watch, but here it is:
Aleppo of course is a central local in the Syrian conflict.
To his credit, Johnson owned the gaffe fully. Not that the ownership excuses ignorance, but it's refreshing nonetheless.
Rare–and kinda refreshing–to hear a candidate own up to a mistake like Johnson is. Interview w/ @MarkHalperin: pic.twitter.com/ezX82AxFZl

— Ashley Killough (@KilloughCNN) September 8, 2016
#GaryJohnson: "I'm going to make mistakes going forward… I would make mistakes as [POTUS] but I'd be transparent." pic.twitter.com/A2DFDEMG2p

— Fox News (@FoxNews) September 8, 2016
Follow Kemberlee on Twitter @kemberleekaye