Religious liberty or Disney dollars?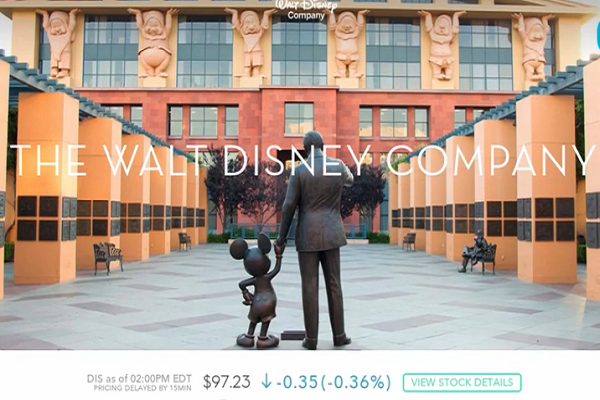 Walt Disney and Marvel, a Disney subsidiary, are threatening to boycott Georgia if Governor Nathan Deal signs into law a religious freedom bill that recently passed the Georgia state legislature.
The bill, HB 575, had already undergone significant revisions in response to pressure from SJWs.  The bill was initially designed to protect businesses and non-profits whose owners had religious objections to providing services for and participating in gay "marriages"; however, the new version is less accommodating to religious freedom.
The bill initially would have allowed Georgians to decline service for same-sex weddings if doing so violated their religious beliefs. But, sensing the coming storm, Mr. Deal urged lawmakers to make substantial changes to the legislation before passing it.

The new version of the bill says the protections do not apply in cases of "invidious discrimination," which could mean religious wedding vendors would not be protected from declining to service same-sex marriage ceremonies.
Conservatives in Georgia are not happy with what they see as a "gutting" of the bill's original purpose.
The Washington Times continues:
Conservatives accused Georgia of gutting the bill's primary purpose.

"It is unfortunate that the Georgia legislature caved to pressure from big business and special interests to water down their weakened bill even further," wrote the Heritage Foundation's Roger Severino and Ryan Anderson at the Daily Signal. "Other states must stand vigilant against such cultural cronyism."
Watch the report:
Even this watered-down version of the bill, however, has caused Disney, and with it the Georgia-based Marvel studios, to threaten a boycott of the state should Governor Deal sign it.
The Los Angeles Times reports:
Opponents say the legislation promotes discrimination.

"Disney and Marvel are inclusive companies, and although we have had great experiences filming in Georgia, we will plan to take our business elsewhere should any legislation allowing discriminatory practices be signed into state law," a spokesman for Burbank-based Disney said.
Why does this potential boycott matter to Georgia?  According to the LA Times,
Georgia has become a haven for film and television production because of attractive tax incentives offered to studios that film there. Unlike California's film tax credit program, Georgia's offering is especially enticing because it allows studios and film producers to offset actors' salaries, which can be a major contributor to the cost of productions.

Recent Disney projects to shoot in Georgia have included the Marvel Studios-produced "Ant-Man" and "Captain America: Civil War" while "Guardians of the Galaxy 2" is currently in production there.

During Georgia's fiscal 2015, 248 film and television productions shot in the Peach State, representing $1.7 billion in spending there, according to a statement issued by the Georgia Department of Economic Development last year. Those film and TV projects generated an economic impact of more than $6 billion during the fiscal year extending from July 1, 2014, to June 30, 2015.

So it would seem that Governor Deal has a decision to make:  religious liberty or Disney dollars.

DONATE

Donations tax deductible
to the full extent allowed by law.