Posted by
Kemberlee Kaye
Wednesday, December 30, 2015 at 4:00pm
| 12/30/2015 - 4:00pm
"An animated data-drive documentary about war and peace."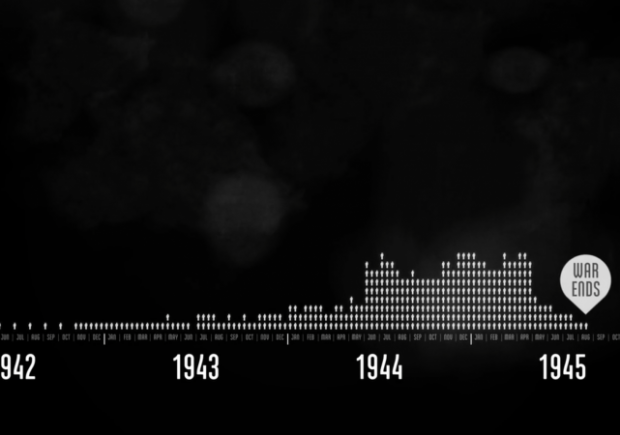 There are many ways to study war and conflict — causes, effect, social constructs, literature of the era, resistance movements… the list goes on.
This particular project by Neil Halloran is, "an animated data-driven documentary about war and peace, The Fallen of World War II looks at the human cost of the second World War and sizes up the numbers to other wars in history, including trends in recent conflicts."
The result is staggering:
The Fallen of World War II from Neil Halloran on Vimeo.
Historical data is essential to keeping current conflicts in the right perspective. And that's exactly what this mini documentary illustrates.
Follow Kemberlee on Twitter @kemberleekaye