Posted by
William A. Jacobson
Friday, December 25, 2015 at 5:00pm
| 12/25/2015 - 5:00pm
So yes, Leslie, there is a Santa Claus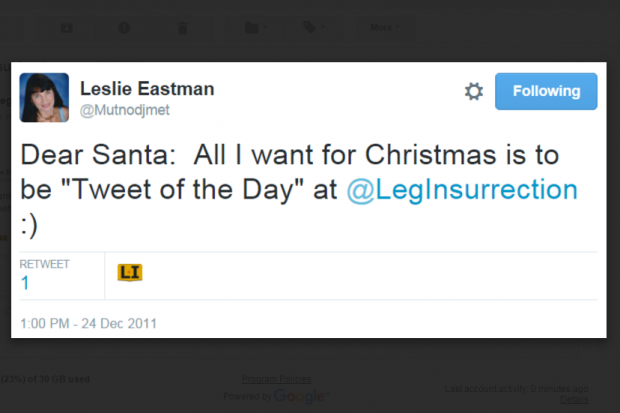 Long before Leslie Eastman started writing for Legal Insurrection, she was a reader and fan.
On Christmas Day 2011, we fulfilled her wish, Christmas Tweet of the Day:
I'm not promising to be this easy all the time, but I do try to accomodate the hopes and prayers of the huddled masses, whenever possible.

So yes, Leslie, there is a Santa Claus.
Actually, we were the lucky ones. A little less than a year later Leslie started writing for us, and since then has had close to 500 posts.