Posted by
Kemberlee Kaye
Thursday, June 11, 2015 at 11:45am
| 6/11/2015 - 11:45am
"It's gonna blow the chinos right off of the Rubio campaign"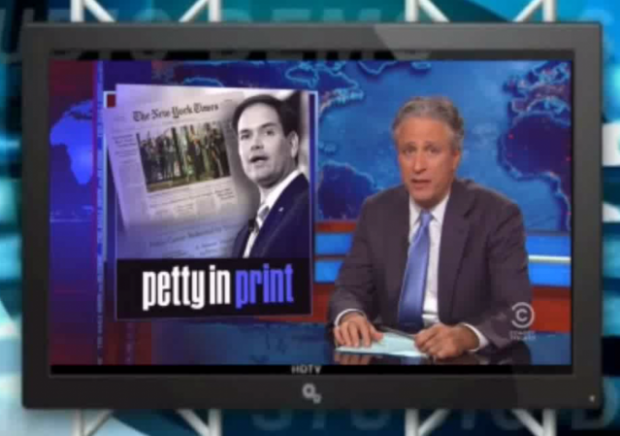 The NYT published an article last week pretending Sen. Rubio's traffic tickets from the 90s were scandalicious. Mockery of the "troubling" allegations ensued and the NYT was rightly mocked. This week, the NYT again dropped a ridiculous "scoop." This time, they portrayed the Rubios as spendthrifts who had luxury speed boats and a house with extra-large windows…
As these things go, the NYT report found its way into national and local news coverage, providing perfect mashup fodder.
Yesterday, the NYT received the Jon Stewart treatment:
"You bastard. Paying off law school loans? How dare you. At long last Senator, have you no sense of insolvency?" Stewart ribbed.
Follow Kemberlee Kaye on Twitter