Posted by
Mike LaChance
Saturday, September 6, 2014 at 3:41pm
| 9/6/2014 - 3:41pm
"We have a wartime vice president, and a peacetime president."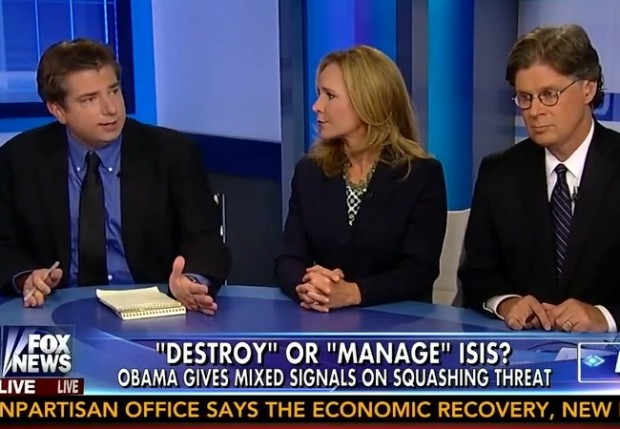 In the face of the threat presented by ISIS, President Obama and Vice President Biden are responding in ways that couldn't be more opposite.
While Obama has said that ISIS is threat to be made manageable, Biden has been making fiery pronouncements about following them to the gates of hell.
This dichotomy was analyzed by the panel on Greta Van Susteren's FOX News show Thursday night but it was Jim Geraghty of National Review who put things in perspective when he said:
We have a wartime vice president, and a peacetime president.
Video via National Review:
I had the pleasure of meeting Jim Geraghty at CPAC last March. He's a very funny guy and an outstanding political analyst.
If you're not already a regular reader, I highly recommend his blog The Campaign Spot.