Posted by
William A. Jacobson
Wednesday, July 16, 2014 at 6:29pm
| 7/16/2014 - 6:29pm
The Salon.com parody account @Salondotcom has been kicked off Twitter — but the real @Salon account is such a self-parody, it's hard to tell if anything actually changed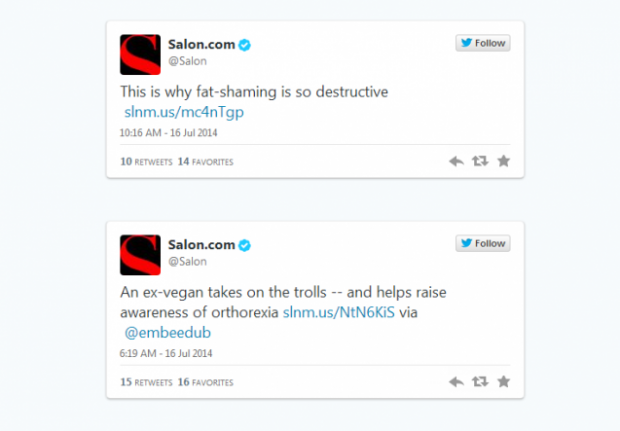 @Salondotcom was a brilliant parody account mocking Salon.com (@Salon), run by a couple of libertarian guys.
The parodies were pitch perfect, making it difficult to tell if it was the real thing, or not.
Apparently the parody account upset someone, because it has been kicked off Twitter.
I just pulled some recent tweets from the real @Salon account linking to stories at Salon.com.
Seriously, has anything changed?