Posted by
William A. Jacobson
Wednesday, July 9, 2014 at 9:38pm
| 7/9/2014 - 9:38pm
Unlike Hamas leaders who huddle their young around them to protect themselves.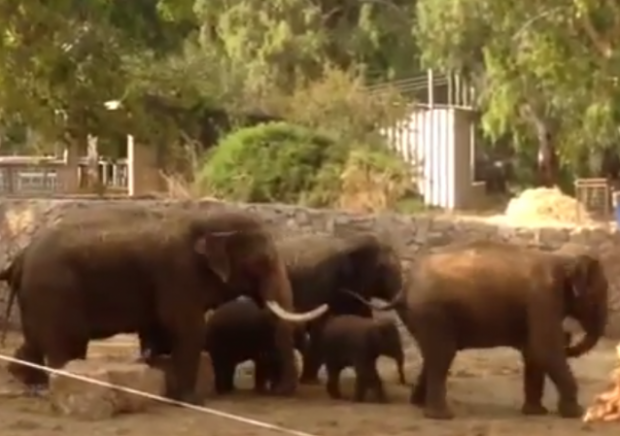 From our good friend Anne in Petah Tikva, a story and translation regarding the zoo in Ramat Gan near Tel Aviv:
In contrast to the inhuman behaviour of the terrorists, the elephants at the Ramat Gan Safari showed how they protect their young during an air raid alert. This must be one of the most moving videos I've seen. The translation of the blurb explains:

This morning as a Red Alert siren was sounded in the area of the Ramat Gan Safari, the adult elephants trumpeted a loud warning and gathered round the young calves Latangi and Lalana in an attempt to protect them.
Vocativ captured some Israeli reactions on Facebook: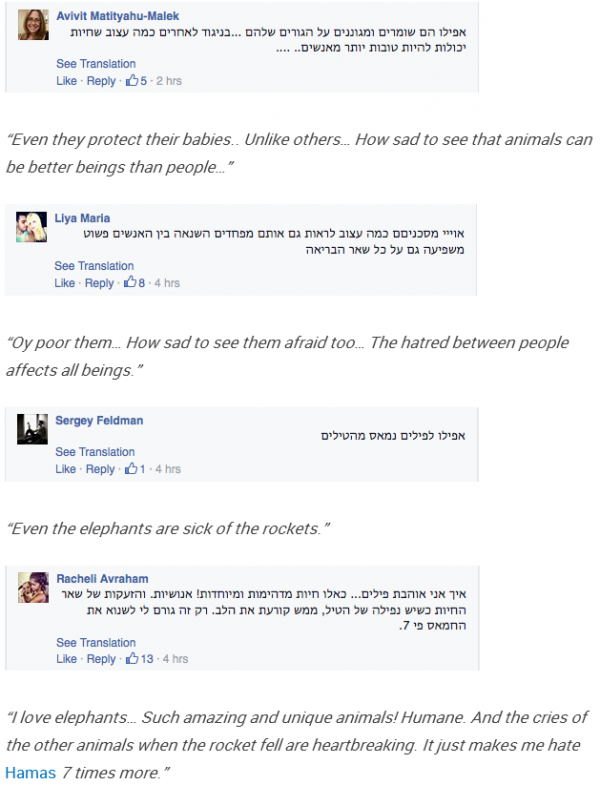 In stark contrast, Hamas leaders sacrifice their young to protect themselves:
#Hamas spokesperson encourages Palestinians in #Gaza to sacrifice themselves in order to deter #IDF strikes http://t.co/t4h8S5o8sQ

— IDF (@IDFSpokesperson) July 10, 2014