Posted by
David Gerstman
Sunday, April 13, 2014 at 12:30pm
| 4/13/2014 - 12:30pm
UN pick "not viable" because part group that took over American embassy in 1979.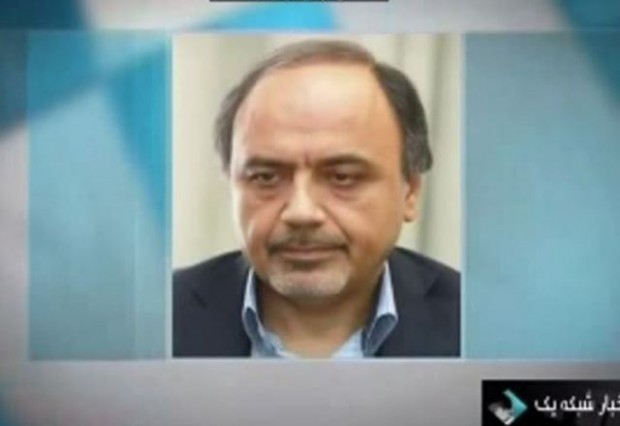 Iran is sticking with its nomination of Hamid Aboutalebi to be its United Nations representative, despite opposition from both legislative and executive branches of the American government. Aboutalebi was a member of the Muslim Students Following the Imam's Line, the group that seized the American embassy in Tehran in 1979 and held 52 Americans there hostage for 444 days.
Last week both houses passed bills amending the language of an earlier bill to deny entry "to direct the President to deny U.S. admission to any representative of the United Nations (U.N.) who: (1) has engaged in espionage activities or a terrorist activity against the United States or its allies, and (2) may pose a threat to U.S. national security interests."
On Friday, White House Press Secretary Jay Carney said, "We have informed the United Nations and Iran that we will not issue a visa for Mr Aboutalebi."
However CNN is reporting that Iran won't budge:
But Iran's Deputy Foreign Minister Abbas Araghchi told reporters in Tehran that Aboutalebi remained Iran's choice and that it is following up on the issue through diplomatic channels, according to state broadcaster Press TV.
Iranian lawmaker Hossein Naqavi Hosseini told state news agency IRNA that the United States was obliged to honor its responsibility to issue visas in its role as host for the United Nations headquarters in New York.
The bills passed amend the language of the Foreign Relations Authorization Act, Fiscal Years 1990 and 1991 The original bill reads:
SEC. 407. DENIAL OF VISAS TO CERTAIN REPRESENTATIVES TO THE UNITED NATIONS. (a) I N GENERAL.—The President shall use his authority, including the authorities contained in section 6 of the United Nations Head- quarters Agreement Act (Public Law 80-357), to deny any individual's admission to the United States as a representative to the United Nations if the President determines that such individual has been found to have been engaged in espionage activities directed against the United States or its allies and may pose a threat to United States national security interests.
While Carney also said that  "White House lawyers were studying constitutional issues raised by the bill" it isn't clear that that's necessary. The language that was amended is in subsection (a). There's also subsection (b).
(b) WAIVER.—The President may waive the provisions of subsection (a) if the President determines, and so notifies the Congress, that such a waiver is in the national security interests of the United States.
So what happens if Iran says that it is pulling out out of the P5+1 talks on account of the visa denial? (In the CNN article cited above, State Department spokeswoman Jen Psaki said that the matter "had not impacted discussions held this week.")
Will President Obama cite the "national security interests" of the country and apply the waiver so that the talks can proceed?
[Photo: Lenziran Newsvideo / YouTube ]