Posted by
William A. Jacobson
Wednesday, March 5, 2014 at 1:36pm
| 3/5/2014 - 1:36pm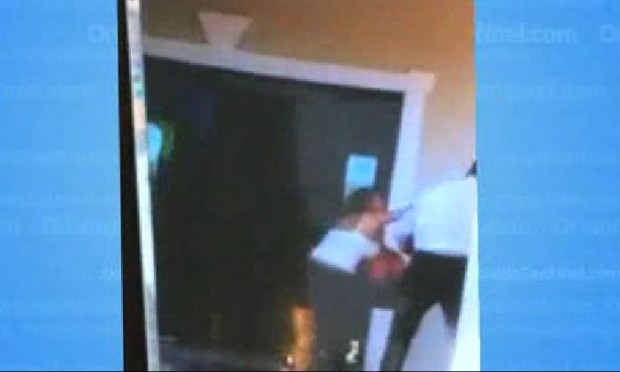 Alan Grayson's lawyers are holding a press conference in which they released an edited video with no showing the incident which led to Grayson's wife Lolita obtaining a restraining order. They say that the video exonerates Grayson, and also released an affidavit from their 18-year-old daughter.
They showed a still image (featured image above) purporting to show Lolita throwing a punch.
We will post the video and affidavit when available. (video added)
They say they didn't release the audio because of concerns as to whether doing so would be legal. They claim that the full video will support Grayson even more.
Video has been edited, & the sound has been removed. NeJame says that's because kids are in other parts, unedited version "only helps him."

— Jeff Weiner (@JeffWeinerOS) March 5, 2014
NeJame cocounsel freeze-framed an image from the video, showing Lolita Grayson hitting Alan Grayson. NeJame calls it an "uppercut."

— Jeff Weiner (@JeffWeinerOS) March 5, 2014
NeJame passed out statement from couple's 18-year-old daughter: "At no time did my father hit or push my mother." Says she saw LG hit AG.

— Jeff Weiner (@JeffWeinerOS) March 5, 2014
NeJame just played cellphone video of the altercation. Difficult to see who initiated physical contact. She is seen yelling and pushing him.

— Jeff Weiner (@JeffWeinerOS) March 5, 2014