Posted by
William A. Jacobson
Tuesday, December 17, 2013 at 10:50pm
| 12/17/2013 - 10:50pm
First Israel boycott shoe drops, how many more will follow?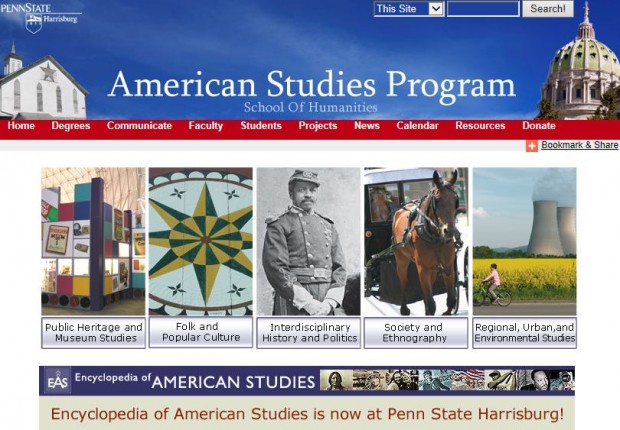 Earlier today we published the list of universities which maintain Institutional Memberships in the American Studies Association.
Those memberships lend prestige and legitimacy to the ASA, and likely generate substantial revenue for ASA by funding faculty participation at ASA meetings, its primary source of revenue.
In light of the anti-Israel boycott approve by ASA, we called upon those universities to "decide whether they will become accomplices."
One university has answered that call.
Penn State Harrisburg will be dropping its institutional membership.
That message was conveyed to me by Dr. Simon J. Bronner, who Chairs the American Studies Department, which has the only Ph.D program in American Studies in Pennsylvania.
Dr. Bronner is a prominent member of the ASA, in 2011 becoming Editor-in-Chief of the Encyclopedia of American Studies, a publication sponsored by the ASA.
Dr. Bronner has been an opponent of the resolution, having signed a letter in November opposing the resolution along with many other members including 7 Past Presidents of the ASA.  Dr. Bronner has spoken out about the damage the resolution would do to academic freedom
Dr. Bronner provided me with the following statement:
In the wake of the passage of the resolution by the ASA to boycott Israeli institutions, which programs and departments such as Penn State Harrisburg's program in American Studies consider to curtail academic freedom and undermine the reputation of American Studies as a scholarly enterprise, the chair of the American Studies program at Penn State Harrisburg plans to drop its institutional membership and will encourage others to do so.
It will be interesting to see if other universities drop their institutional memberships.  Leadership by the Presidents of these Universities may be necessary as membership decisions often are made at the departmental or academic unit level.
A much tougher fight may be to convince University Presidents to heed the call of former Harvard President Lawrence Summers to curtail financial support for participation in ASA events.
UPDATE:  Dr. Bronner has asked that the following statement also be posted on his behalf:
As a prominent program in American Studies concerned for the welfare of its students and faculty, Penn State Harrisburg is worried that the recent actions by the National Council of the American Studies Association (ASA) do not reflect the longstanding scholarly enterprise American Studies stands for. The withdrawal of institutional membership by our program and others allows us to be independent of the political and ideological resolutions issued by the ASA and concentrate on building American Studies scholarship with our faculty, students, and staff. There might be alternative organizations forming in the future that better represent the field of American Studies. When and if that occurs, we will re-examine our independent position. In the meantime we view this move as one intended to protect students and faculty from opprobrium as a result of the ASA's claim to represent scholars of American studies.