Posted by
William A. Jacobson
Monday, December 30, 2013 at 9:42pm
| 12/30/2013 - 9:42pm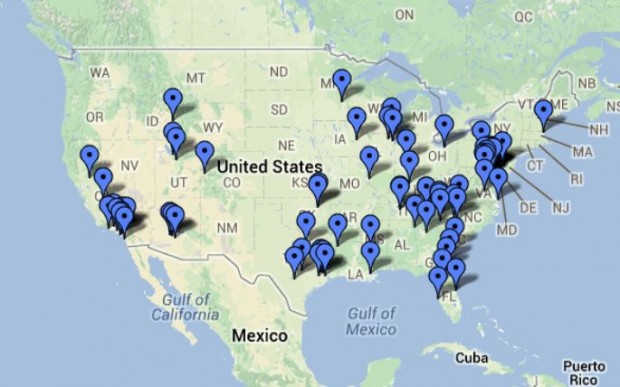 I'm not doing a blog selfie this year.
No Top 10 lists for me.
No reflections on what was and what might have been.
No deep thoughts.
Too busy doing what I think it is we do best:
Creating community within our Nation, chaos in theirs
Thanks for your support this past year and for reading.
(and be sure to show up Monday, heh)
(Source image: Map of Chick-fil-A Appreciation Day across America