Posted by
William A. Jacobson
Saturday, September 28, 2013 at 8:30am
| 9/28/2013 - 8:30am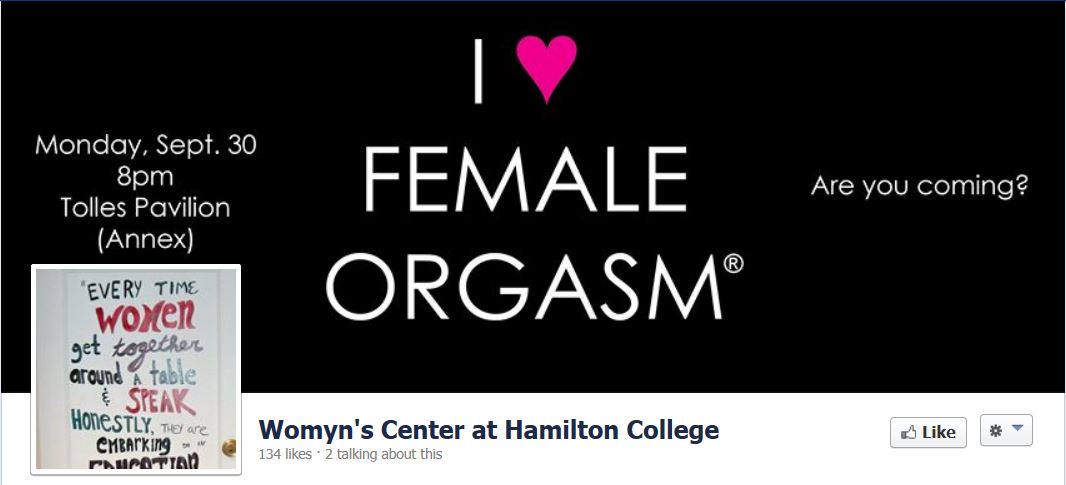 FIRST, you find out stuff before your friends.
Case in point, on Monday afternoon Leslie wrote Hamilton College sponsors "I Love Female Orgasm" workshop based on an obscure Facebook page we stumbled upon while researching the Hamilton segregation scandal.  The post was tweeted and shared on Facebook hundreds of times.
It seems that many LI readers didn't find out about it until Wednesday afternoon, when they started emailing me about a Drudge link to a viral story just posted at … Campus Reform, College to host orgasm workshop for female undergrads. Thanks for the "tips," but it would have been old news to you … if you read College Insurrection, or at least followed CI or LI on Twitter or Facebook.
ALSO, we aggregate more campus sources than just about anyone else, on topics like these:
War on Men
Giving Voice to Conservatives on Campus
Protecting Speech
Nutty Profs
Kids Will Be Kids
Sexuality
In Memoriam