Posted by
William A. Jacobson
Friday, July 29, 2011 at 2:00pm
| 7/29/2011 - 2:00pm
He just can't help himself. He can't get out of campaign mode.
After his absurd "I'm Mr. Reaonsable" speech earlier today, his campaign has taken to Twitter urging his supports to send tweets to Republicans in Congress: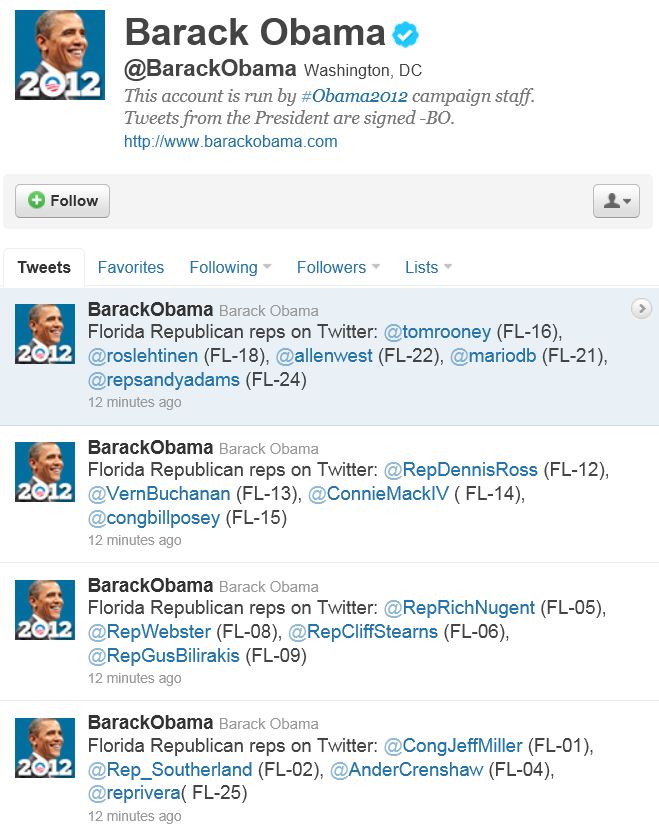 This is laughable and childish.  But it's what passes for presidential leadership these days.
What a twit.
Update:  Brilliant, Obama's campaign spamming has caused him to lose 10,000 followers in a matter of hours.  (h/at @MichelleMalkin)