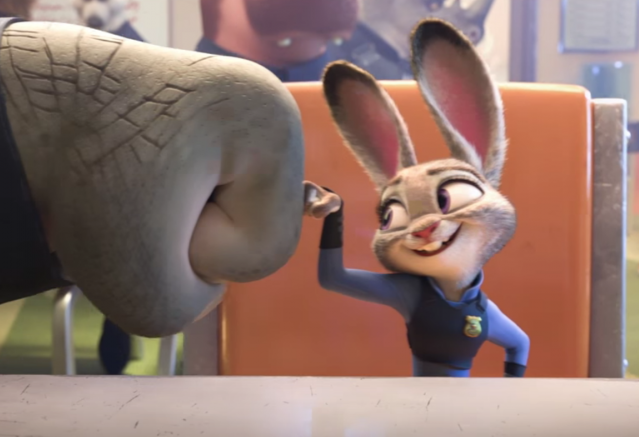 on
The University of Iowa has an interesting take on Disney's latest animated feature. Evidently,
Zootopia
is laced with racist, coded language.
Zootopia is a film about a young rabbit, Judy Hopps, and her dream to join the police force in the world populated by anthropomorphic mammals. Judy is denied a high position in the police force and is assigned meter-maid duty. All animals are bipedal regardless of their species. The animals that are usually prey in the animal kingdom are the dominant force and look down upon the predators. Throughout the whole world of Zootopia, the predators are bullied by the prey, and this is an amazing shift from reality. There is a strange occurrence happening in the film that involves many predators disappearing and going "savage." Going savage includes going back to their natural state, which means going back on all fours and attacking prey. I believe the message present in the film is an allegory to the current status of the white population in contemporary society. The majority of the people who were involved in the writing of this film were white. This aligns with my idea of the allegory present in the movie. The prey are akin to minorities of the world, in the way that they get preyed on by the predators, which are white people.