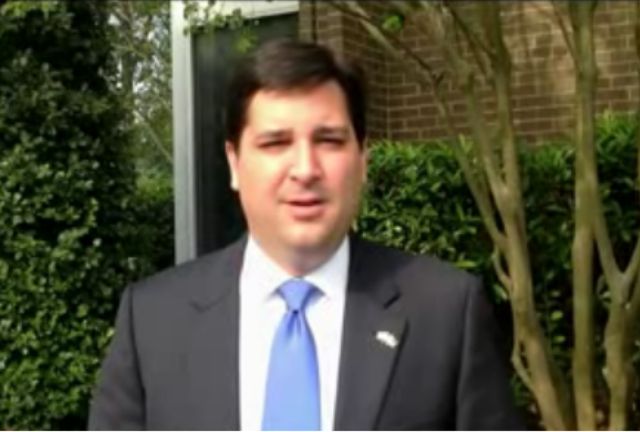 January 08, 2014
13 Comments
on
[Image: Republican David Rouzer]
Long time readers of Legal Insurrection may recall
our support
in 2012 of conservative candidate for North Carolina's 7th Congressional District, David Rouzer. Rouzer, a former state Senator, challenged the 16 year incumbent, Mike McIntyre, and nearly unseated the Congressman
in dramatic fashion
, narrowly falling to McIntyre by 655 votes in an election that saw more than 330,000 ballots cast. In April of last year, Rouzer
officially announced
that he would again challenge McIntyre in the 2014 midterm elections, laying the groundwork for what promised to be another hotly contested race. Earlier today, however, McIntyre
announced his retirement
from the U.S. House of Representatives. Rouzer
issued a statement
this afternoon responding to the news.
I have genuine respect and appreciation for the work Congressman Mike McIntyre and his staff have done to help countless individuals across Southeastern North Carolina.  He has been a tireless advocate for the local needs of the district during his time in office, and I personally appreciate his strong devotion to the Christian Faith.  After falling just a handful of votes short in 2012, it is with great optimism that my supporters and I continue our mission to bring conservative leadership to Southeastern North Carolina.  I will work hard to find long-term solutions to the significant challenges facing our coastal, business and farm communities as well as our Veterans.
Who the Democrats put forward as a candidate to replace McIntyre remains to be seen, but they can be sure they'll be facing a tough opponent in Rouzer, assuming he successfully wins the primary again.