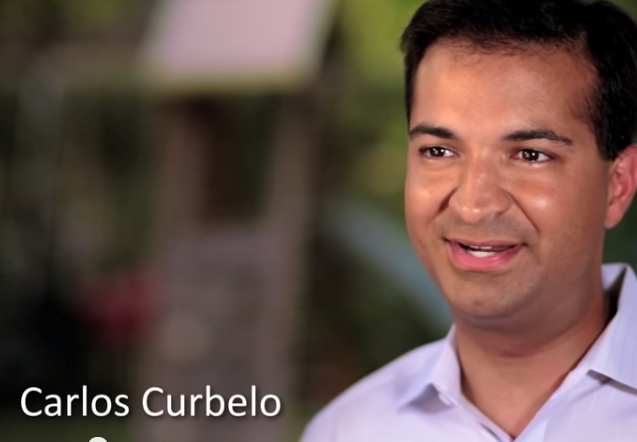 November 02, 2014
2 Comments
on
"Who is the most important politician in Miami?
Fidel Castro."
That's an old joke I've heard many times down in Miami, but it rings very true in one of the most-watched midterm House elections this cycle. In Florida's 26th district, which encompasses southwest Miami-Dade county and the Florida Keys, Hispanics are the majority and Cubans the plurality. Both incumbent Democrat Joe Garcia and Republican Carlos Curbelo, a Miami-Dade County School Board member, are sons of Cuban exiles. Recently, Roll Call changed the district from a 
Toss-up to a Toss-up/Tilts Republican
 district. This is has been part of the long-term trend that has seen Curbelos steadily gaining ground against Garcia after starting significantly down in a Lean Democrat district to now edging out ahead of Garcia. Readers can read my previous articles detailing the candidates life stories, platforms, gaffes, and controversies
 here
and
here
. Oddly enough, though, the topic of U.S.-Cuban relations has only just seen its birth in this election. But now that the genie has been unleashed, it's become more than apparent how the election in FL26 is like no other in the country. The topic of Cuba elicits the most impassioned responses and emotions from Cuban-Americans, and that's why it is tread so carefully. Contrary to, perhaps, "outsider" perceptions of Cuban-Americans, there is no monolithic Cuban-American view of what U.S.-Cuban relations should be. Roughly, it is divided between the older and younger generations in that the older Cubans--born on the island and usually having escaped with at least some memories of life under the Communist regime--are vehemently against any type of detente; they oppose increased travel and remittances, too. Younger generations--either born in this country or having come over after the 1990s--want to see eased relations, an end to the boycott, more travel, etc.