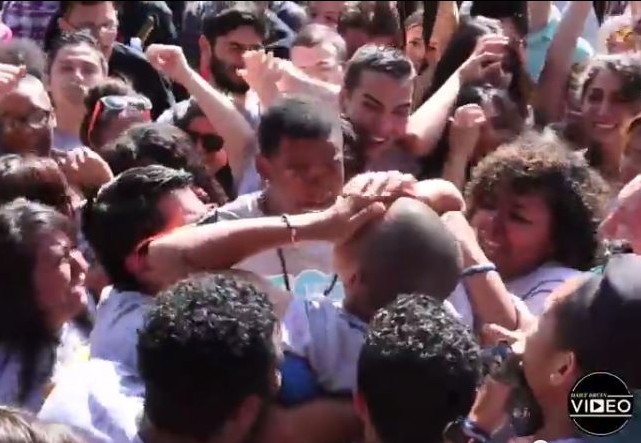 on
We have covered extensively the attempt by the UCLA branch of Students for Justice in Palestine to keep pro-Israel students off the student council by claiming that taking sponsored trips to Israel (and only Israel) creates a conflict of interest, 
UCLA testing ground for next generation of anti-Israel campus tactics
. The hypocrisy was dripping, as the
SJP-backed UCLA Student President-elect took sponsored trip to Israel, yet won by 31 votes slamming such trips
. After a trial conducted by students, the Judicial Board of UCLA's student government found
 by a 4-0-2 vote
that former council members Sunny Singh and Lauren Rogers did not violate conflict of interest bylaws by accepting subsidized trips to Israel from the Anti-Defamation League and Project Interchange, and that their votes against BDS were "valid and legitimate." The decision is at the bottom of this post. While this is was a show trial in which
no remedy was available
, this sets an important precedent:  pro-Israel students at UCLA who associate with pro-Israel organizations need not fear being legally barred from holding office or voting on Israel-related issues.