Posted by
Fuzzy Slippers
Sunday, February 14, 2021 at 12:00pm
| 2/14/2021 - 12:00pm
"My home was attacked last night — windows broken, spray paint, really bad words spray-painted everywhere."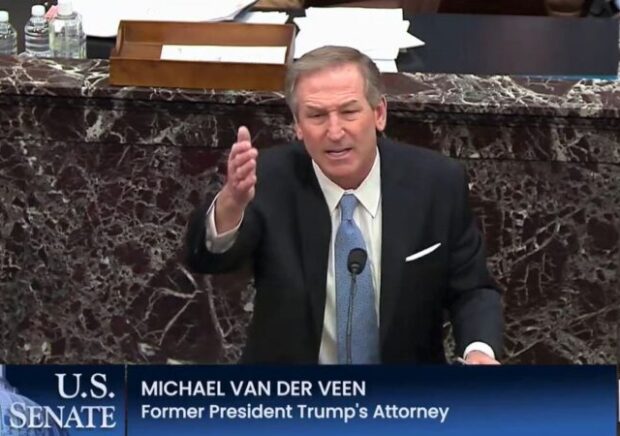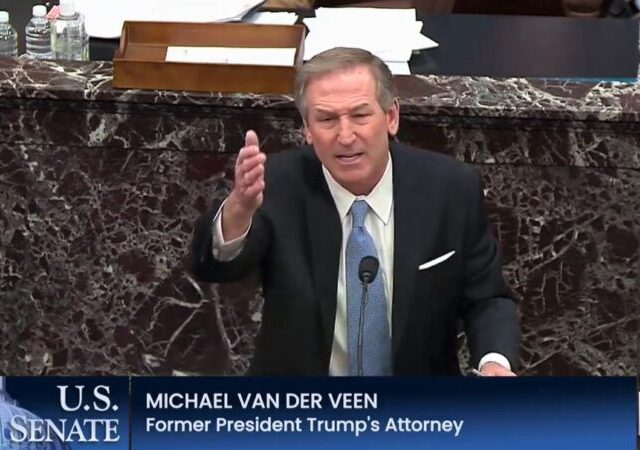 Due to his defense of President Trump during the second Democrat-led sham impeachment, attorney Michael van der Veen has had his family terrorized, his life threatened, his home vandalized, and his business descended upon by people chanting a nonsensical little ditty.
Michael van der Veen, one of the lawyers who defended former President Donald Trump successfully in the Senate impeachment trial, said after the verdict Saturday that his family, home and law practice are "under siege" due to his representation of Mr. Trump.

"My home was attacked. I'd rather not go into it because it would encourage other people to do it more, but you know, I've had nearly 100 death threats," he told reporters. "My home was attacked last night — windows broken, spray paint, really bad words spray-painted everywhere."

Among the vandalism, someone spray-painted the word "traitor" on the driveway of his Philadelphia home.
In addition to that horror show, a small gaggle of "Refuse Fascism" protesters gathered outside his Philadelphia office to urge . . . someone there (?) to convict Trump.
The Philadelphia Enquirer reports:
A group of demonstrators with the group Refuse Fascism gathered outside his Center City law office chanting, "When van der Veen lies, what do you do? Convict. Convict."
Here's a clip of part of the protest. They aren't chanting in this (and between the megaphone for the audience of two and the drumming, it's a bit cringey).
7 people with ⁦@RefuseFascism⁩ now outside Trump lawyer Michael van der Veen's Center City Philly office on Spruce Street. pic.twitter.com/q6SBOMPQRX

— Julie Shaw (@julieshawphilly) February 13, 2021