Posted by
Mike LaChance
Friday, February 19, 2021 at 5:00pm
| 2/19/2021 - 5:00pm
"curriculum states that asking students to show their work and find the right answer is an inherently racist practice"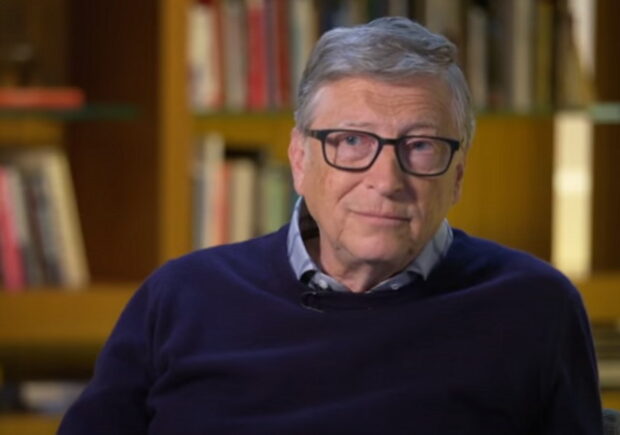 The Bill and Melinda Gates Foundation is reportedly pushing a new math program that claims ideas like showing your work are racist.
It's part of the new 'anti-racist' agenda the left is trying to embed in every education level.
Alex Nester reports at the Washington Free Beacon:
Bill and Melinda Gates Foundation Behind 'Anti-Racist' Math Push

A radical new push to purge math curricula of allegedly racist practices like showing your work and finding the correct answer is bankrolled by one of the nation's most prominent nonprofits: the Bill and Melinda Gates Foundation.

The Gates Foundation is the only donor mentioned on the homepage of A Pathway to Equitable Math Instruction, a group of 25 education organizations whose curriculum states that asking students to show their work and find the right answer is an inherently racist practice.

Over the past decade, the Gates Foundation has given upward of $140 million to some of the groups behind Pathway, whose antiracist resources are the basis for a new teacher training course offered by the Oregon Department of Education.

The Education Trust, a California-based group that promoted the September release of Pathway's antiracist "toolkit," has received $86 million from the Gates Foundation, including a $3.6 million grant awarded in June.

Teach Plus, another group dedicated to creating an antiracist culture in K-12 schools, has received more than $27 million from the Gates Foundation. The group's board members include former Democratic congressman George Miller and Obama-era secretary of education John King Jr.—who is also the president of The Education Trust.
Michael Lee of the Washington Examiner has more details on this lunacy:
"A Pathway to Equitable Math Instruction is an integrated approach to mathematics that centers Black, Latinx, and Multilingual students in grades 6-8, addresses barriers to math equity, and aligns instruction to grade-level priority standards," an introduction to the group's website reads. "The Pathway offers guidance and resources for educators to use now as they plan their curriculum, while also offering opportunities for ongoing self-reflection as they seek to develop an anti-racist math practice. The toolkit 'strides' serve as multiple on-ramps for educators as they navigate the individual and collective journey from equity to anti-racism."

Included on the site is a lesson on "dismantling racism in mathematics instruction," which decries racist behaviors such as the "focus" on "getting the 'right' answer," requiring students to "show their work," and "independent practice" being valued over teamwork or collaboration.

"White supremacy culture infiltrates math classrooms in everyday teacher actions," the lesson says. "Coupled with the beliefs that underlie these actions, they perpetuate educational harm on Black, Latinx, and multilingual students, denying them full access to the world of mathematics."
No one can find the leftists who claim to despise the influence of billionaires.
60 Minutes recently featured Bill Gates, where he talked about all the sacrifices 'we' are going to have to make to fight climate change.
"We're all going to have to make difficult sacrifices"—Bill F'ing Gates to a Vanderbilt heir https://t.co/VoWPJ0HpdS

— Josh (@JoshsBurnerAcct) February 15, 2021
"This past Sunday, Bill Gates (net worth, $133 billion) and Anderson Cooper ($110 million) got together on 60 Minutes to discuss the numerous sacrifices Americans will be expected to make to avert an imminent climate catastrophe." https://t.co/f8WoYeEWga

— Tom Elliott (@tomselliott) February 17, 2021