Posted by
Mary Chastain
Monday, February 22, 2021 at 9:00am
| 2/22/2021 - 9:00am
"Rather than remove this content, we want to acknowledge its harmful impact, learn from it and spark conversations to create a more inclusive future together."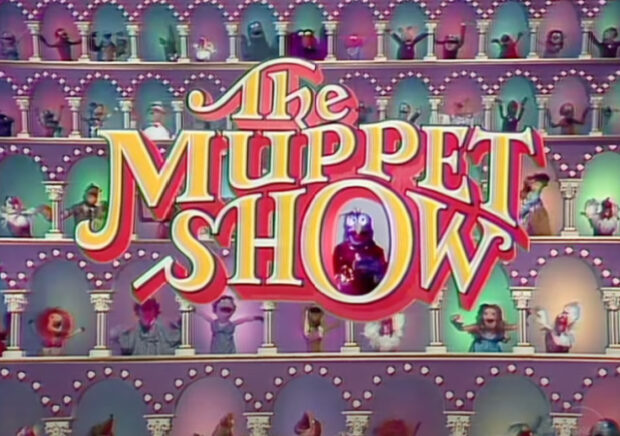 Disney+ added five seasons of The Muppet Show, but viewers noticed it came with an "offensive content" label. The Daily Mail reported you can only watch it on an adult account.
The disclaimer states:
This program includes negative depictions and/or mistreatment of people or cultures. These stereotypes were wrong then and are wrong now. Rather than remove this content, we want to acknowledge its harmful impact, learn from it and spark conversations to create a more inclusive future together.

Disney is committed to creating stories with inspirational and aspirational themes that reflect the rich diversity of the human experience around the globe.

To learn more about how stories have impacted society visit: www.Disney.com/StoriesMatter
Disney won't even tell us what offensive material is found in the show. How can you have a conversation about it if you won't tell us what's offensive?
We can take obvious guesses like when Johnny Cash performed in front of a Confederate flag.
So I guess people will stop listening to Johnny Cash, too? I doubt that will happen even though he performed with a Confederate flag!
At least America still has The Muppet Show. The Daily Mail reported that some episodes "have disappeared entirely from British screens."
I took pictures of it on my TV.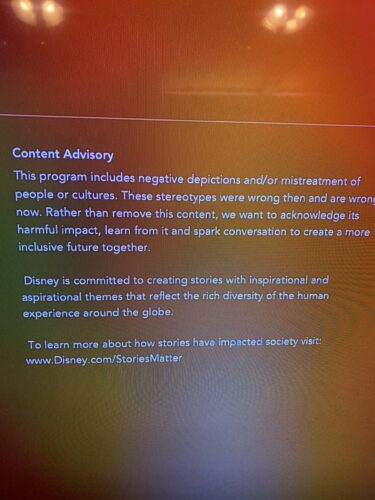 Disney+ adds disclaimer to some episodes of 'The Muppets Show,' which started streaming Friday. pic.twitter.com/nO1qz3yRpn

— Ryan Parker (@TheRyanParker) February 21, 2021
So all five series (seasons) of The Muppet Show are now on Disney+. That's a good thing. The weird thing though is the disclaimer they put up. Really?? It's The Muppets for God's sake. pic.twitter.com/OKd8jQF1GL

— mark semczyszyn (@marksemczyszyn) February 20, 2021
So what is next? Disney already placed the label on some movies like Dumbo, Peter Pan, and The Aristocats.
Disney fired Gina Carano for her social media posts, even though the post in question is historically correct. But Carano committed the Cardinal sin in Hollywood: she is an outspoken conservative!
Again, this is from the company that filmed Mulan right next to Uighur concentration camps in China. It also brushed aside criticism because the location was only in the movie for 78 seconds.