Posted by
Mary Chastain
Monday, January 18, 2021 at 5:00pm
| 1/18/2021 - 5:00pm
"Not so long ago, publishing professionals would have been horrified to be accused of it [blacklisting]. Today they compete to see who can proclaim his blacklist with the fiercest invective."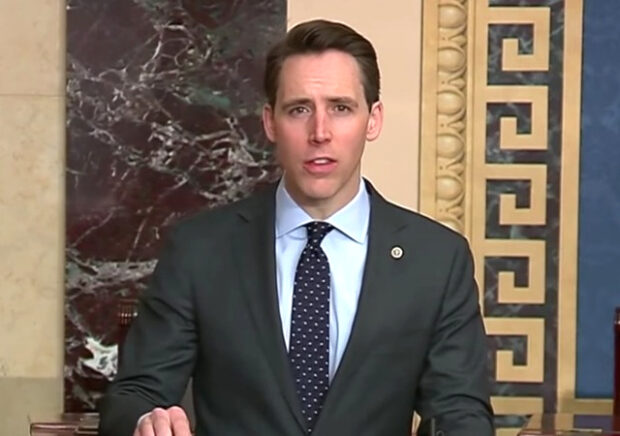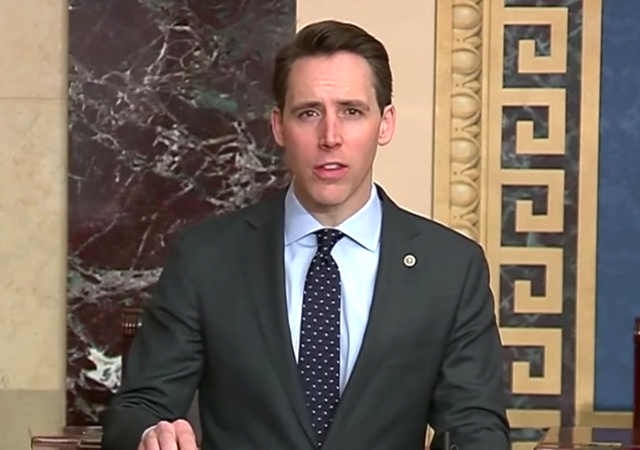 Regnery Publishing president and publisher Thomas Spence announced his company would publish Sen. Josh Hawley's (R-MO) book The Tyranny of Big Tech.
Simon and Schuster dropped Hawley on January 7th, the day after he voted not to certify the 2020 presidential election and the Capitol Hill riots.
Criticism against Hawley started to mount in December when he said he would not certify President-elect Joe Biden's victory over President Donald Trump.
But it seems the Capitol Hill riot forced Simon and Schuster's hand more than the vote:
"We did not come to this decision lightly," Simon & Schuster said in a statement. "As a publisher it will always be our mission to amplify a variety of voices and viewpoints: At the same time we take seriously our larger public responsibility as citizens, and cannot support Senator Hawley after his role in what became a dangerous threat."
Hawley responded:
My statement on the woke mob at @simonschuster pic.twitter.com/pDxtZvz5J0

— Josh Hawley (@HawleyMO) January 7, 2021
Hawley argues in The Tyranny of Big Tech that companies like Apple and Google are the "gravest threat to American liberty since the monopolies of the Gilded Age."
The media immediately called Spence and asked if he would publish Hawley's book or if he would ever consider not publishing an author.
Spence considered it a weird question and spat out some hard truths for the readers:
Readiness to silence someone because of who he is or whom he associates with is often called the "cancel culture," but I prefer an older term—blacklisting—whose historical associations expose the ugliness of what is going on. Not so long ago, publishing professionals would have been horrified to be accused of it. Today they compete to see who can proclaim his blacklist with the fiercest invective.

On Jan. 6, Sen. Josh Hawley of Missouri invoked his legal right to object to Congress's certification of electoral votes. Reasonable people can disagree whether his act was noble or cynical, courageous or rash, but no one can reasonably argue that he intended to incite that afternoon's invasion of the Capitol by a lawless mob. He immediately and forcefully condemned the attack. But the next day Simon & Schuster canceled his forthcoming book, "The Tyranny of Big Tech," citing the senator's "role in what became a dangerous threat."

I started getting calls from reporters in effect daring me not to join the blacklisters and from publishers, editors and agents who wondered when and how the mob would come for them.
Plus, blacklisting an author would go against Henry Regnery's, Regnery Publishing's founder, proud nickname: the "dissident publisher."
Spence did not explain how or when the agreement took place to publish Hawley's book.
Spence admitted that independent publishing companies like Regnery Publishing are "vulnerable to today's Jacobins in many ways, for it relies on large partners to print, distribute and sell its books."
Instead of dissenting like regular adults and describing it as "violence and treason," Spence and other small companies know they "could be next," but "choose to fight back."
Spence also railed against the "No Book Deals for Traitors" statement from 250 "publishing professionals." Those book deals include anyone in Trump's administration:
The statement of the 250 "publishing professionals" shows that today's censors recognize no limits. I appeal to the real professionals of publishing, some of whom may be the bosses and mentors of those who signed that mindless rant: Remember that you are Americans. Americans argue, write, preach, campaign and vote. They don't blacklist.