Posted by
Vijeta Uniyal
Wednesday, January 27, 2021 at 1:00pm
| 1/27/2021 - 1:00pm
IDF chief Kochavi: "In the face of these threats, we will respond with an extremely significant counterattack that will include targeting rockets, missiles and weapons."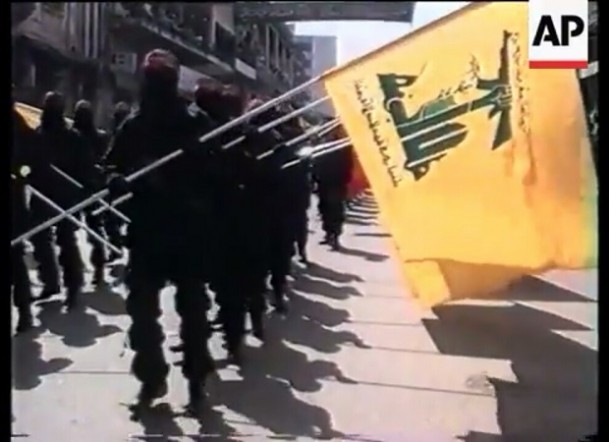 Israeli military chief has warned neighboring Lebanon of an 'extremely significant counterattack' if Iran-backed Hezbollah terrorist militia uses the country to launch attacks against Israel.
"In the face of these threats, we will respond with an extremely significant counterattack that will include targeting rockets, missiles and weapons, whether in open areas, or adjacent to and inside buildings," Israel Defense Forces (IDF) chief Aviv Kochavi said.
Israeli broadcaster Arutz Sheva reported the IDF chief's statement amid heightened hostilities from the Iran-Hezbollah nexus:
[IDF Chief of Staff Kochavi] addressed the threats facing Israel from the north and the south. "In the next war, we will alert populations in Lebanon and in Gaza the moment tensions begin that they must leave areas in which rockets and missiles are being stored," he said,

"The enemy chose to entrench itself and its weapons, including missiles and rockets, in urban areas. They deliberately ignore international law; the clearest proof of this is that they intend to fire all these missiles toward Afula, Metula and Gush Dan. They have dispersed and decentralized all their networks, so it is imperative to adapt both the State of Israel, the IDF, and the international community to this reality.

"The changing nature of the battlefield requires changes of us as well. We must expose the capabilities of our enemies more effectively, and this is the essence of our multi-year plan," he said. (…)

He warned Israel's citizens that should a war break out, many missiles and rockets would fall on Israel's population centers. "This is an opportunity and an obligation for me to remind the citizens of the State of Israel as clearly as possible that on D-Day, during a war, many missiles and rockets will explode here and it won't be easy."

"In the face of these threats, we will respond with an extremely significant counterattack that will include targeting rockets, missiles and weapons, whether in open areas, or adjacent to and inside buildings," Kochavi declared.
The warning comes as Iran arms Hezbollah, Hamas, and other Palestinian terrorist groups with long-range and precision-guided missiles capable of hitting almost all Israeli population centers.
"The number of precision missiles at the resistance's disposal has now doubled from what it was a year ago," Hezbollah chief Hassan Nasrallah declared last month. "Any target across the area of ​​occupied Palestine that we want to hit accurately — we are able to hit accurately."
Hezbollah, Iran's most potent terrorist proxy, is a significant stakeholder in the Lebanese government. The Iran-bankrolled terrorist militia directly controls large swathes of the country, including parts of the capital, Beirut, and southern Lebanon.
Hezbollah uses Lebanese people as human shields, hiding its missiles and weapons arsenal in crowded neighborhoods. In August, a massive explosion rocked Beirut killing hundreds of people. Western intelligence pointed to a large number of explosives stored in a warehouse shipped by Iran to Hezbollah.
"All the missile capabilities of Gaza and Lebanon have been supported by Iran, and they are the front line for confrontation," a senior commander of Iran's Islamic Revolutionary Guard Corps (IRGC), Amir Ali Hajizadeh, admitted earlier this month.
Thanks to Tehran, The IRGC commander boasted: "Today, the Palestinians fire rockets instead of throwing stones," adding that "[w]e have a general order from the guide, Ali Khamenei, to level Haifa and Tel Aviv to the ground" in case of an armed conflict with Israel.
IDF chief Lieutenant General Kochavi also raised concern over the revival of the 2015 Iran nuclear deal. President Joe Biden's administration wants the U.S. to reenter the Obama-era nuclear deal abandoned by President Donald Trump in 2018. President Biden called his French counterpart, Emmanuel Macron, on Sunday to "coordinate on Iran nuclear deal," news reports say.
"Iran is not only a threat to Israel, it is a threat to the entire world," Israeli military chief cautioned. "If the 2015 nuclear deal had been implemented, Iran eventually would have been able to construct a bomb, because the agreement did not include restrictions and oversight to prevent it. Anything similar to the current agreement or even an improved agreement would be unacceptable and should not be allowed," Lt. Gen. Kochavi added.
Prime Minister Netanyahu warns Hezbollah, as he visits IDF troops (October 2020)