Posted by
Leslie Eastman
Wednesday, December 2, 2020 at 9:00am
| 12/2/2020 - 9:00am
"Welcome to the party, pal."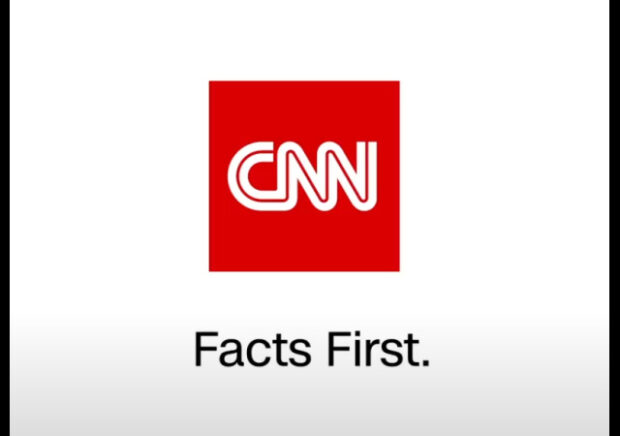 In an end-of-year surprise, CNN has published a story indicating that China underreported Covid-19 numbers by more than half and downplayed the virus's seriousness.
The news network revealed information in 117 pages of internal documents from the Hubei Provincial Centre for Disease Control and Prevention, confirming that the Chinese Communist Party withheld vital information as the world grappled to contain the rapidly spreading virus.
In a report marked "internal document, please keep confidential," local health authorities in the province of Hubei, where the virus was first detected, list a total of 5,918 newly detected cases on February 10, more than double the official public number of confirmed cases, breaking down the total into a variety of subcategories. This larger figure was never fully revealed at that time, as China's accounting system seemed, in the tumult of the early weeks of the pandemic, to downplay the severity of the outbreak.

The previously undisclosed figure is among a string of revelations contained within 117 pages of leaked documents from the Hubei Provincial Center for Disease Control and Prevention, shared with and verified by CNN.

Taken together, the documents amount to the most significant leak from inside China since the beginning of the pandemic and provide the first clear window into what local authorities knew internally and when.
The documents also indicated that an audit of testing kits found they were ineffective at detecting Covid-19 and that likely COVID-19 cases were deemed influenza.
"Retrospective testing on the early samples … found that the samples that showed negative Sars testing kits are mostly positive for the new coronavirus," the document said, according to CNN's reporting.

"[Private companies contracted by the CDC used extraction re-agents and simple liquids] that inhibit each other, and false negative results appear."

The documents also showed an undisclosed outbreak of influenza from December 2019 in Hubei province, more severe in Yichang and Xianning than in Wuhan.
Legal Insurrection fans will find none of this surprising. Since early January, we have been on top of this story when world news began to break on the cases of novel pneumonia breaking out in Wuhan and attributed to a seafood market.
In February, we reported that a group of Chinese researchers had published a paper indicating that the virus's origin was likely a government laboratory in the city of Wuhan.
In April of this year, we noted that all evidence available at the time suggested the real death toll "16 times the official number" reported by China.
More recently, I noted with a great deal of skepticism that China was not experiencing a new surge of coronavirus outbreaks with the onset of fall and cooler weather, as evidenced by the graph of the totals of Chinese cases officially released: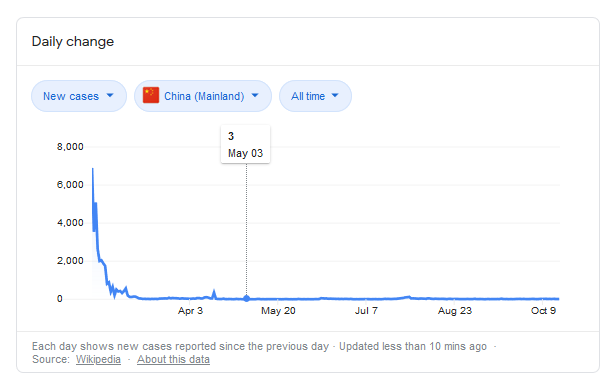 So, while the revelation is new to CNN viewers, it is not a surprise to our informed readers. But, hey: This is CNN.
As we are now in December, I think it's appropriate to reference a line from a movie set in the Christmas season: "Welcome to the party, pal."