Posted by
Fuzzy Slippers
Saturday, December 5, 2020 at 7:30pm
| 12/5/2020 - 7:30pm
"The 5th U.S. Circuit Court of Appeals … ruled that El Paso County and the nonprofit Border Network for Human Rights did not have the standing to go against the administration's plan"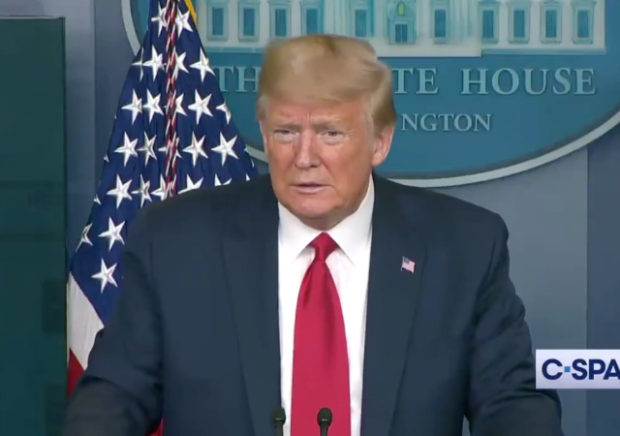 One of President Trump's prominent campaign promises in 2016 was the building of a border wall, and try as he might, he was consistently thwarted by Democrats and anti-Trumpers both in Congress and within the federal bureaucracy.
Faced with constant obstruction, Trump declared a national emergency in 2019 in order to transfer funds from the military to the construction of the border wall.  A federal appeals court has now approved the plan, overturning a lower court decision.
JUST IN: Appeals court OKs White House diverting military funding to border wall construction, overturning lower court decision https://t.co/6vR3CT2Ov3 pic.twitter.com/u3N1rrXdGT

— The Hill (@thehill) December 5, 2020
A federal appeals court on Friday gave the Trump administration the green light for its plan to divert military funding for border wall construction, overturning a lower court decision.

The 5th U.S. Circuit Court of Appeals in a 2-1 decision ruled that El Paso County and the nonprofit Border Network for Human Rights did not have the standing to go against the administration's plan to take $3.6 billion from more than 100 military construction projects and that neither plaintiff was able to prove they were harmed by the plan.

The decision overturned a 2019 ruling by U.S. District Judge David Briones.

. . . . The Friday ruling follows an October decision by the 9th Circuit Court of Appeals ruling that the transfer of funds was illegal, upholding a request from the advocacy groups the Sierra Club and the Southern Border Communities Coalition against then-Defense secretary Mark Esper, acting Homeland Security secretary Chad Wolf and "all persons acting under their direction … from using military construction funds appropriated for other purposes to build a border wall."

The Supreme Court has already agreed to review that ruling, which the 5th Circuit said it disagreed with and would "decline to follow."
Unsurprisingly, Democrat nominee for president and former vice president Joe Biden has said that if he is installed in the White House, he will, the Hill continues, "try to end the national emergency that allowed Trump to divert the Pentagon funds."
In August, Biden promised that "There will not be another foot of wall constructed on my administration."  He is also already talking about a massive amnesty push . . . in the middle of an economically devastating reaction to the Wuhan coronavirus that has left millions upon millions of Americans unemployed.