Posted by
Mary Chastain
Tuesday, October 13, 2020 at 4:57pm
| 10/13/2020 - 4:57pm
Sorry, Senator. No Kavanaugh theater for you!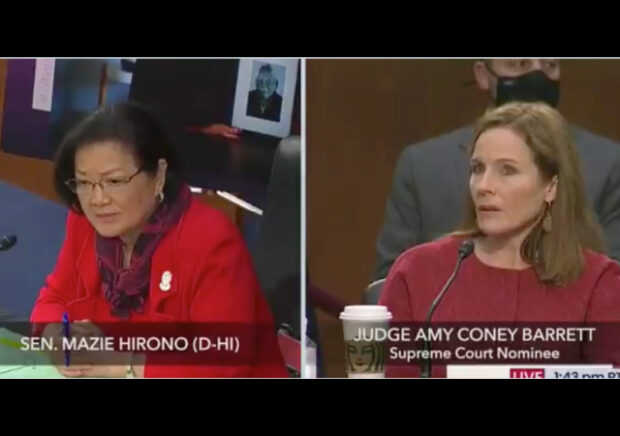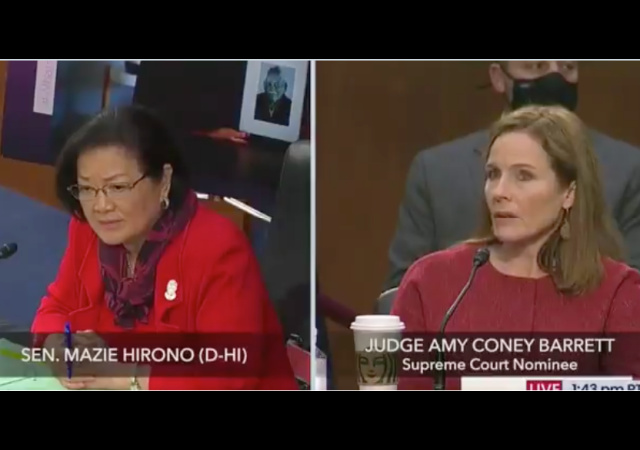 You so know they want to treat her like they did Kavanaugh.
Yes, Sen. Hirono basically asked Judge Amy Coney Barrett if she ever committed sexual crimes.
I have no words. Just watch this.
Sen. Mazie Hirono asks ACB "since you became a legal adult, have you ever made unwanted requests for sexual favors or committed any verbal or physical harassment or assault of a sexual nature?" pic.twitter.com/6JgLkoIXIF

— Daily Caller (@DailyCaller) October 13, 2020
Hirono does this to every nominee, but still. COME ON. I do not believe her motives are pure in this sense. Plus her young children are sitting in the front row.
Worth noting Senator Hirono consistently asks *every* judicial nominee if they have sexually assaulted anyone. It is not a question specifically targeting ACB. If asked across the board, which it is, it's a decent question. Plenty to criticize about Hirono but that isn't it IMHO.

— JERRY DUNLEAVY (@JerryDunleavy) October 13, 2020