Posted by
Kemberlee Kaye
Wednesday, October 7, 2020 at 11:00am
| 10/7/2020 - 11:00am
"The first lady, who is 50, only reported symptoms of a 'mild cough and headache.'"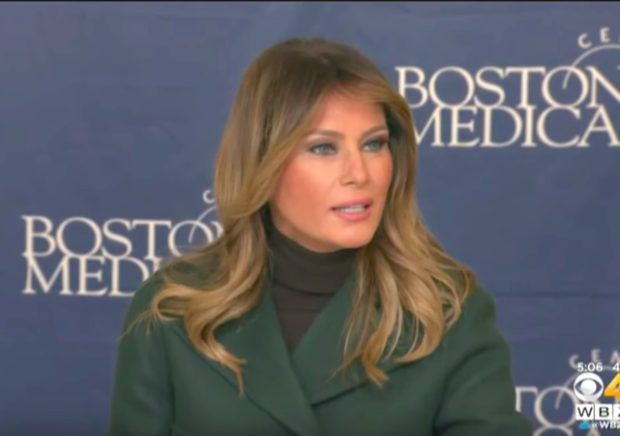 So much coverage has been focused on President Trump, and understandably so, but very few outlets have bothered to check-in on the First Lady, who also tested positive for COVID-19.
According to the Nexstar media wire, the First Lady is just fine:
First lady Melania Trump says she's "feeling good" as she continues to recover from the novel coronavirus.

While President Donald Trump has indicated a desire to get back on the campaign trail and attend next week's debate in Miami, the first lady tweeted she "will continue to rest at home."

Over the weekend, Navy Commander Dr. Sean Conley said Melania Trump was doing well and there was no indication she needed advanced therapy to treat COVID-19.

The first lady, who is 50, only reported symptoms of a "mild cough and headache."

"My family is grateful for all of the prayers & support," Melania Trump tweeted Monday. "I am feeling good & will continue to rest at home. Thank you to medical staff & caretakers everywhere, & my continued prayers for those who are ill or have a family member impacted by the virus."
Unlike Michelle Obama, who was forever gracing the cover of a magazine, who was giving tips on arm day and being lauded for her sense of style (apparently shopping at J. Crew is all it takes to be a style icon), Melania Trump has been all but completely ignored by the political press corps, unless it's negative press.
The rest of the article criticizes Trump, but regardless of political affiliation, it's in everyone's best interest that our elected officials and their families remain healthy and strong through the duration of their term.