Posted by
Mike LaChance
Saturday, September 5, 2020 at 1:30pm
| 9/5/2020 - 1:30pm
"After an incident in March involving three members of the Amherst College men's lacrosse team allegedly shouting the n-word outside of a Black teammate's suite"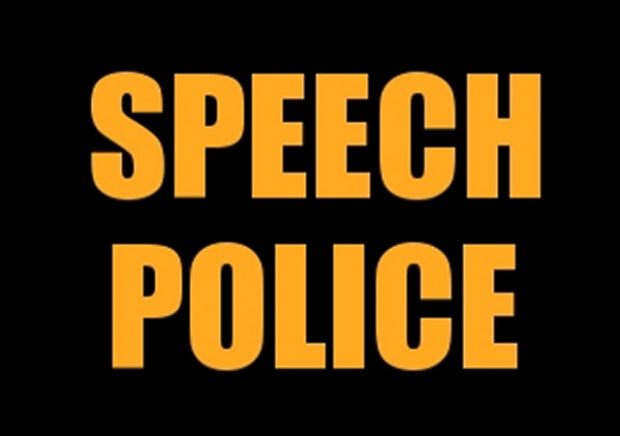 People wonder why the workplace is becoming so ridiculously 'woke.' It's because higher ed is churning out class after class of graduates who share this warped view of free speech.
The alleged incident involving the school's lacrosse team is flimsy as well.
Campus Reform reports:
Amherst College students demands college revise speech policy to address 'hate speech'

A student group at Amherst College in Massachusetts is calling on the college president to address "hate speech" in the speech code, and calls her a "segregationist" for being "complicit in the institution's inability to address racism."

After an incident in March involving three members of the Amherst College men's lacrosse team allegedly shouting the n-word outside of a Black teammate's suite, Biddy Martin, president of the college, stated in a message to the campus community that "a change in leadership for the lacrosse team will be necessary," that every lacrosse team member must complete an "educational program," and that "the team is prohibited from engaging in formal gatherings prior to November 1, 2020."

Martin also said in an email dated March 12, according to The Amherst Student, that any student "who cannot rise to the level of respect from others" will be dismissed from the team.

However, the Black Student Union at the college did not think that was enough and made a list of demands in addition to writing an op-ed for the school's student newspaper, The Amherst Student. In the op-ed, the group called Martin a "segregationist" for being "complicit in the institution's inability to address racism."

"The well-intentioned segregationist is indistinguishable from the gradual integrationist because of their shared, impossible timeline to address racial injustice. This timeline is intolerable. President Martin is a segregationist," the organization wrote.