Posted by
Mike LaChance
Thursday, August 6, 2020 at 12:00pm
| 8/6/2020 - 12:00pm
"petition suggests replacing the current busts with busts of Angela Davis, Malcolm X, Harvey Milk, Nelson Mandela, Princess Diana, John Lewis, Cesar Chavez, James Baldwin, and Dolores Huerta"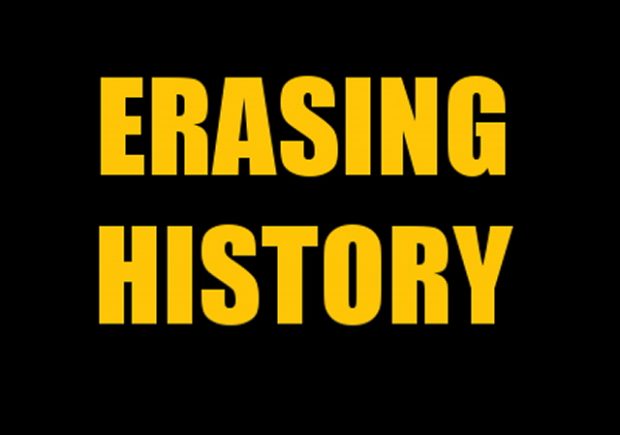 There are some people in this movement who will not be satisfied until everyone but the left is erased from public view.
Campus Reform reports:
California students call to remove Ronald Reagan, Margaret Thatcher busts

A petition at Chapman University calls for the removal of busts depicting Ronald Reagan, Margaret Thatcher, and other prominent conservatives.

With more than 700 signatures, the petition demands that the university remove and replace the "problematic" conservative icon depictions.

"There are a handful of busts displayed around Chapman University's campus that do not reflect the ideals of the University," the petition reads. "In order to create a safer and more inclusive environment for Chapman's marginalized students and community, we feel the busts of Ronald Reagan, Albert Schweitzer, Margaret Thatcher, Milton Friedman, and Ayn Rand need to be removed and replaced."

"During these times of reckoning with serious injustice in the U.S. we are asking for your support and for the Chapman Administration to hear our demands," the petition continues. It goes on to include a letter that will be sent to the university's administration "once this petition has been shared enough."

The letter states, in part, "While some believe the removal of busts and statues equates to erasing history and hiding past mistakes, we believe their removal provides opportunity for deeper understanding and engagement in history. We believe the removal provides not only a display of allyship but also a hopeful opportunity for educating students on the ways these historical figures abused their power to mistreat others."

"[W]e hope this transforms into an opportunity to recognize our history and the ways certain historical figures have abused their power at the expense of marginalized groups," the letter concludes.

The petition suggests replacing the current busts with busts of Angela Davis, Malcolm X, Harvey Milk, Nelson Mandela, Princess Diana, John Lewis, Cesar Chavez, James Baldwin, and Dolores Huerta.