Posted by
William A. Jacobson
Friday, July 24, 2020 at 11:12am
| 7/24/2020 - 11:12am
"Today, I turned 18 & WaPo settled my lawsuit."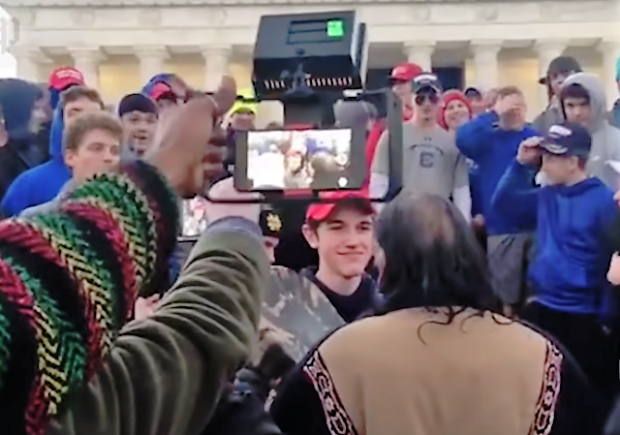 Nicholas Sandmann has sued several major media outlets over reporting on the incident in which a Native American activist confronted Sandmann.
We previously reported that CNN settled with Sandmann.
A judge previously dismissed a lawsuit against The Washington Post, but along with the suits against CNN and NBC, it was reopened. Judge Reopens Nicholas Sandmann lawsuit against Washington Post.
Now Sandmann just announced on Twitter that The Washington Post has settled with him.
On 2/19/19, I filed $250M defamation lawsuit against Washington Post. Today, I turned 18 & WaPo settled my lawsuit. Thanks to @ToddMcMurtry & @LLinWood for their advocacy. Thanks to my family & millions of you who have stood your ground by supporting me. I still have more to do.

— Nicholas Sandmann (@N1ckSandmann) July 24, 2020
We have settled with WAPO and CNN.

The fight isn't over. 2 down. 6 to go.

Don't hold your breath @jack.

— Nicholas Sandmann (@N1ckSandmann) July 24, 2020
For our present to @N1ckSandmann to celebrate his 18th Birthday, @ToddMcMurtry & I gave Nicholas the gift of justice from . . .

THE WASHINGTON POST#FightBack https://t.co/flBMhCC1cX

— Lin Wood (@LLinWood) July 24, 2020