Posted by
Mike LaChance
Tuesday, July 7, 2020 at 10:00am
| 7/7/2020 - 10:00am
"keeping its annual tuition prices of $49,653 per year despite the Ivy League institution's decision to continue with online coursework"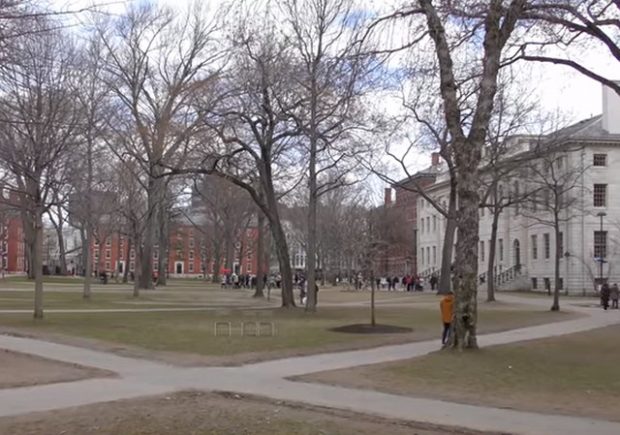 It's astounding that many people will still pay the nearly $50,000 per year tuition for this.
The FOX Business Network reports:
Harvard hit with backlash for charging full tuition despite online instruction

Harvard University is facing backlash on Twitter for keeping its annual tuition prices of $49,653 per year despite the Ivy League institution's decision to continue with online coursework for the 2020-2021 academic year amid the coronavirus pandemic.

One user called the decision "highway robbery" while another accused the college of suckering customers into paying for "the world's most expensive MOOC," or massive open online course.

Others pointed out that there are cheaper learning options than paying for Harvard's tuition.
JUST IN: Harvard announces all course instruction will be taught online for the 2020-21 academic year.

Undergraduate tuition of $49,653 remains the same.

— Darren Rovell (@darrenrovell) July 6, 2020
Harvard is putting all classes online this coming school year and still charging $50k in full tuition. This is highway robbery: https://t.co/roGxs5Ohy1

— Clay Travis (@ClayTravis) July 6, 2020
Harvard suckers customers into paying for the world's most expensive MOOC

— Caitlin Flanagan (@CaitlinPacific) July 6, 2020
JUST IN: you can audit most of the courses you need for any Harvard undergrad for free online and not get yourself $50k in debt PER YEAR https://t.co/FKu0g0EHhD

— Chamath Palihapitiya (@chamath) July 6, 2020
Harvard just announced they're charging the full $50k a year for 100% remote classes this coming year.

Maybe kids should just listen to podcasts, watch YouTube, and read books instead.

— Pomp ? (@APompliano) July 6, 2020